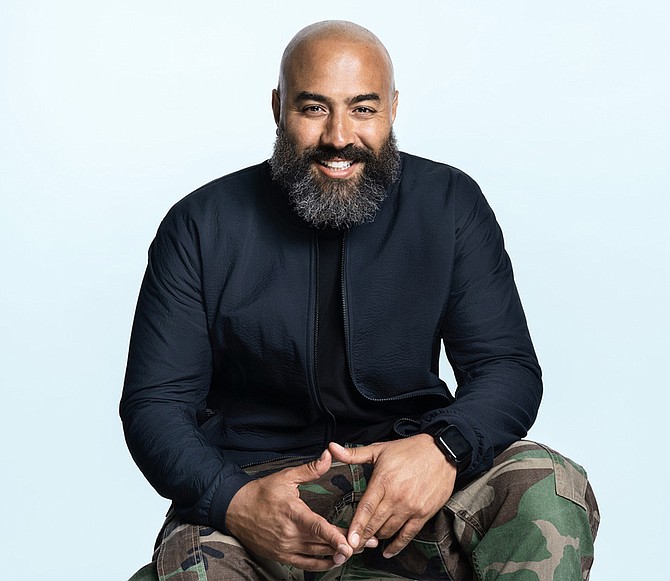 Apple launches mentoring program in Los Angeles
Apple Inc., based in Cupertino, is launching Today at Apple Creative Studios Initiative, a mentoring program in Los Angeles to help and inspire young people from under-represented communities.
The program will work with nonprofits to provide training and resources to young people in cities around the world who are struggling to access meaningful arts education, according to a June 22 announcement.
The initiative begins in Los Angeles and Beijing, with plans to expand to other cities later this year.
Participants in the nine-week program in Los Angeles will make a visual album using Apple products and apps. The free program will teach creative direction, production and writing and will collaborate with local associations Inner-City Arts, Social Justice Learning Institute and Music Forward Foundation.
"Music Forward aims to transform the lives of young people by breaking down barriers of gender, poverty and race, and connecting them to pathways to success," said Nurit Smith, executive director of the Music Forward Foundation, in a statement. communicated. "We are proud to work hand in hand with Today at Apple Creative Studios – LA to spark creative discovery, build careers and provide opportunities for young people in Los Angeles. "
The Los Angeles program will also provide mentorship from Bethany Mollenkof, documentary photographer and filmmaker; Larrance "Rance" Dopson, a Grammy-winning producer; and Ebro Darden, global editorial manager for hip-hop and R&B at Apple Music. Other artists will give individual sessions.
Today at Apple Creative Studios programs will last eight to 12 weeks and span artistic mediums such as film, art and design, photography and music. The 12-week program in Beijing will serve young migrants who have not had the opportunity to pursue creative expression, the statement said.
The programs will culminate in a storefront hosted by Apple. Artists providing mentorship through the programs will also host public sessions that anyone can register for.
"Creativity and access to education are core values ​​for Apple, so we're absolutely thrilled to launch Today at Apple Creative Studios in Los Angeles and Beijing and bring this meaningful program to several other cities this year." Deirdre O'Brien, senior vice president of retail and people at Apple, said in a statement.
For reprint and license requests for this article, CLICK HERE.