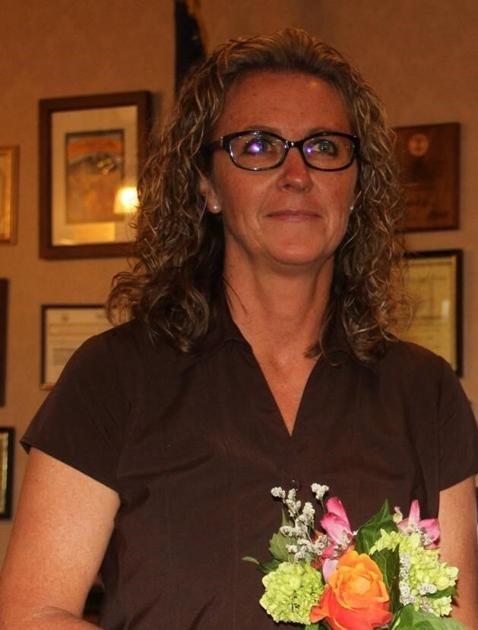 Cripple Creek City Clerk moves on; city's developer incentive program continues to catch up | Pikes Peak Courier
[ad_1]
CRIPPLE CREEK • City Clerk Janell Sciacca becomes Clerk / Administrator for the Town of Fairplay.
Sciacca, who became City Clerk in 2018, gave a brief summary of her career following the Cripple Creek City Council meeting on August 18:
"I started my career working with County Administrator Greg Winkler for Teller County as Assistant Commissioners from 1990 to 1996, then went to college in Arizona where I worked for the city of Chandler, Arizona, for about a year.
"I started my career as a Woodland Park clerk working for City Clerk Cindy Morse. I was his assistant to the City Clerk / City Court Clerk from 1997 to 2011. I then became the Teller County Combined Court Clerk, where I served from 2011 to 2015.
"Then I moved to Buena Vista and was City Clerk from 2015 to 2017. I returned to this area working for the Cripple Creek-Victor RE-1 School District for about a year as a financial assistant before the town of Cripple Creek contacted me when they had some turnover and the city clerk was on family and medical leave. . "
"WOW – I hope this is my last visit before retirement! "
Council has appointed Deputy City Clerk Malissa Gish as interim City Clerk while the search for a new City Clerk begins.
In the other cases, Sciacca said the electoral process had started. The city has two council openings, one in Ward 4 and one in Ward 5.
"Four petitions came out and two were returned and certified," she said. "County Clerk and Recorder Krystal Brown has said she will be watching over Malissa. Once the petitions are received and delivered to the county. Cripple Creek's role in the election has ended.
During public comments, a citizen complained about light pollution from Bronco Billy's crane, which she said is on all night.
"Our night sky is gone," she said. "And blue LED lights are known to disrupt human and animal circadian rhythms."
Mayor Milford Ashworth has asked staff to deal with the matter.
In addition, Mark Green, Vice President of the Two Mile High Club, congratulated the city teams who went above and beyond to make the Donkey Derby Days a success.
Interim City Administrator Ray White recognized retired Deb Hack for her 29 years of service as one of the city's most conscientious employees.
White also announced that a name will be added to the city's memorial wall at the annual grand opening.
"I hope it will be the last," he said.
CFO Paul Harris said the county's COVID-19 rate is down again with the week-long positivity rate at 1.9%. No new cases were reported in Cripple Creek, but a county resident died from the virus in the second week of August.
Additionally, the city's director of marketing and events, Jeff Mosher, provided council with an update on the city's housing development incentive program. "It's a work in progress," he said. "We should have put in place a process before your approval. "
So far, city staff have come up with a three-step process, and of the three developers who presented residential projects at the August 4 council meeting, only James Kroll's six-house project on Second Street is far enough along to call for a water and sewage tap. waivers and assistance with the purchase of major water and sewer and backfill components.
The Council voted to approve the incentives, but this approval depends on their cost. City attorney Erin Smith said the city could not grant incentives that would negatively impact the city's finances.
Incentives must be approved on a project-by-project basis, and all homes must be sold for no more than 80% of the area's median income to keep them affordable.
Kroll's request for a cost recovery agreement was approved. This will allow it to recoup the costs of installing the water and wastewater pipes when other developers operate them. The agreement expires in 10 years.
The Council approved a three-year rental contract with KRDO to store radio and television equipment on town property.
[ad_2]