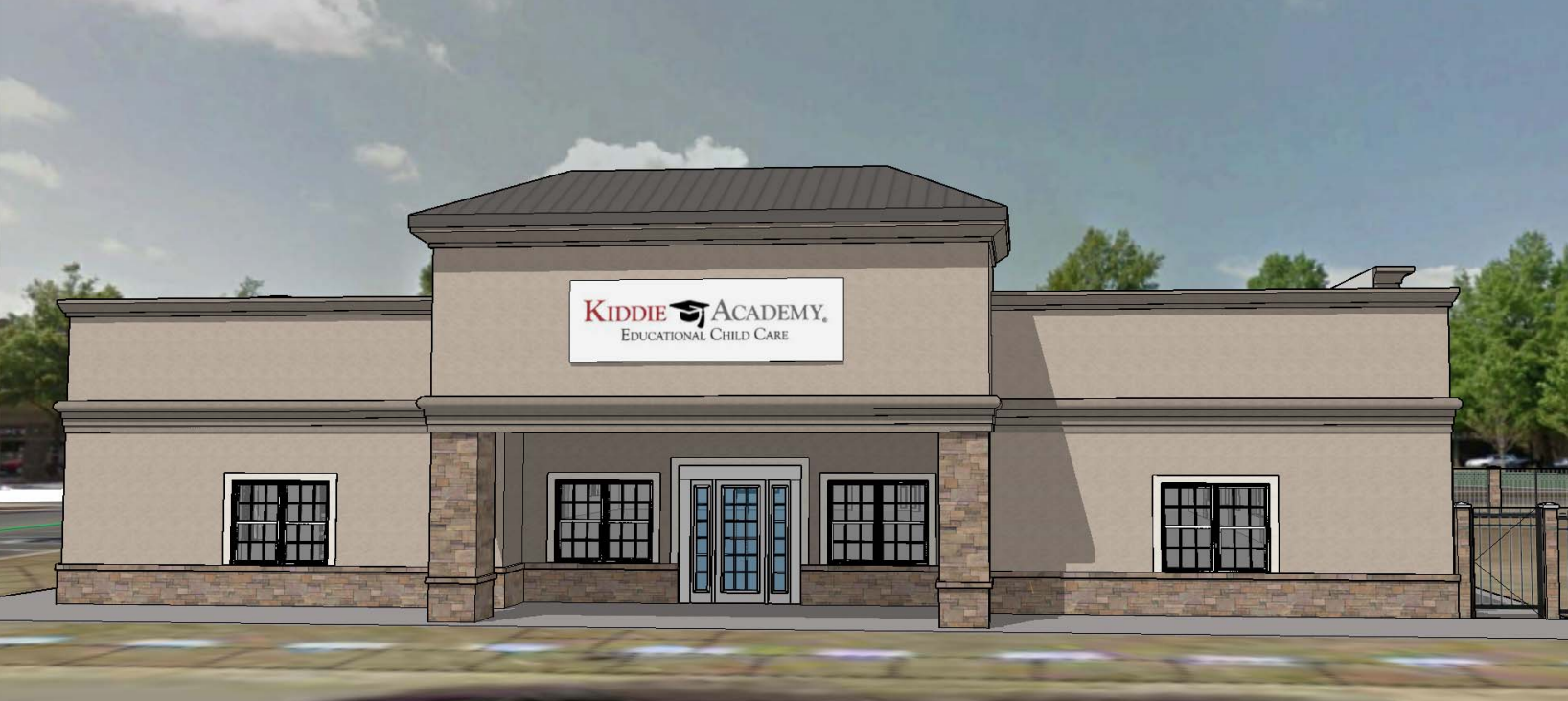 Developer plans Kiddie Academy at Kenton Place
December 29. By Dave Vieser. Looks like Kenton Place might have another daycare. Plans for a new 10,000 square foot building on Kenton Drive will be the subject of a community meeting on Tuesday January 11th. The requester, WGS Holdings I of Charlotte, should describe the details and answer questions from those in attendance.
What we know
The one-story daycare, which would be called the Kiddie Academy of Cornelius, would be located on 2.1 acres of land at 17024 Kenton Drive, diagonally across Brusters Ice Cream Street. The plans include an 8,800 square foot playground.
Developer comments
Responding to a request from Cornelius Today, WGS I nominee Neal Bates said, "I appreciate your interest in our potential project, but I'm not comfortable providing more information at this time as we do not yet have city approval for use. If we can get such approvals in the next few months, I would be happy to discuss all the details of the project.
Why rezoning is necessary
Conditional zoning is required for this project because the originally approved conditional district at this location required mixed-use and multi-storey buildings. Public hearings will be scheduled for early next year.
Kiddie Academy
Kiddie Academy is a 40-year franchisor in the multi-billion dollar educational childcare industry. The company has 270 sites across the country.
Competetion
The Cadence Academy Preschool is located just around the corner at 16420 Sedgebrook Lane in Huntersville.