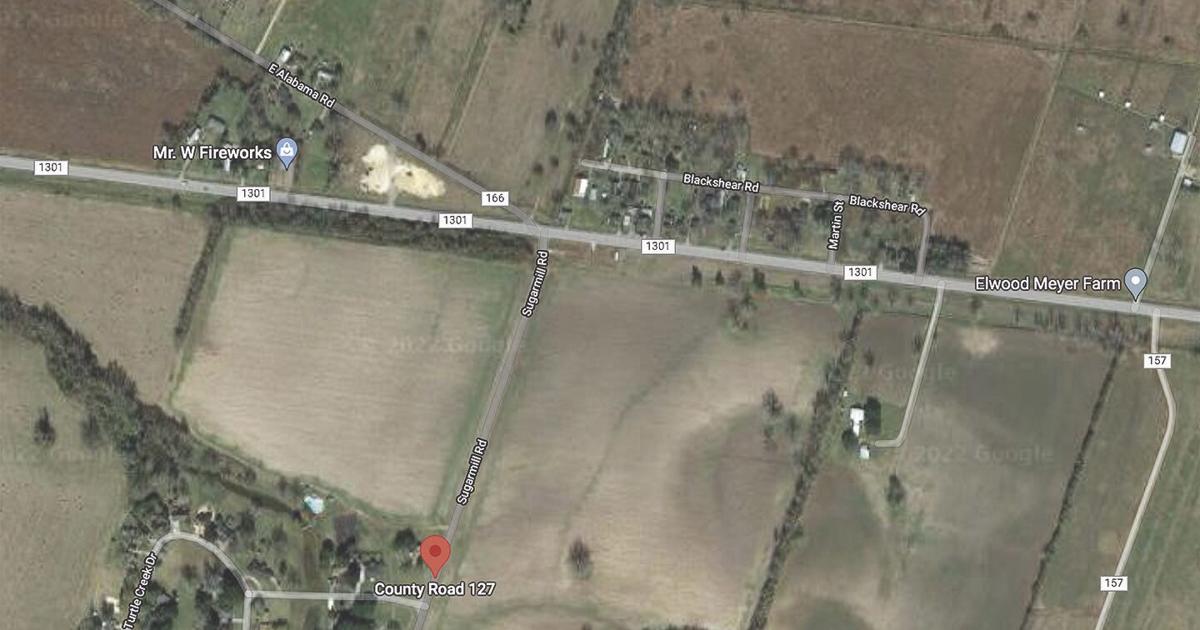 Developer Seeks Subdivision Support | News
The developer came before Wharton City Council on Monday night via Zoom to announce that it would like to build a 33-acre, 112-unit subdivision within the city's extraterritorial jurisdiction (ETJ) and have it annexed.
The meeting was supposed to be an executive session, but economic development consultant David Pettit, representing ZAG Development, asked that it be made public.
"Those are the four plots we're talking about," Pettit said, pointing to a map on the screen. "The developer, ZAG Development, would like to build 112 new single-family homes, ranging in price range of $250,000 and this property currently sits in the city's ETJ."
The site is located east of Wharton near where CR 127 meets FM 1301.
"But what we would like to ask for, prior to annexation, is the creation of a public improvement district (PID) that allows property to essentially intrude," Pettit said. "It's like a MUD (municipal utility district), but it has control of the city. So the city controls itself, then a tax-raised funding district to help pay for infrastructure.
Different from a MUD used to create subdivisions, a PID imposes a special assessment on district landowners to pay for project costs, such as utilities and public roads.
A PID is a relatively new financing tool used by developers in Texas to expedite construction. They fund road and utility construction up front, then the city collects a fee from new residents in the neighborhood and reimburses the developer. It costs the city nothing and the PID disappears once the costs are recovered.
"So it's not something that would happen if there was no involvement (from the city). In that case, he wouldn't come to town without participation," Pettit said. "We can also set higher development standards" with a PID.
Pettit called development financing a "chicken or egg dilemma", as financial institutions are reluctant to finance the start-up costs of a development and buyers are reluctant to commit without seeing an existing development.
"For the most part, speculative construction is over for developers. They therefore need firm contracts to obtain infrastructure financing. But end users usually need to see the dirt moving, that the project is real, to sign a contract. So, in essence, you're this chicken-or-egg dilemma," he said.
He gave an overview of the history of PIDs and how they work.
"But at the end of the day, you have 112 new homes in the city," he said.
"Okay, he gave you a lot of information," City Manager Joseph Pace said. "So there's a lot going on and in cities these days, like he said, they're doing PIDs, we're doing MUDs, you can use TIRZs (Tax Increment Reinvestment Zones)… So all of that means we have a lot of work ahead of us and all they ask is for me to give me instructions to start discussions with them on how to move forward.
"From now on, any of that stuff, if you say yes, it all comes to all of you. It will be explained in depth then. I've done two TIRZs in my life… so I know very well that. And so of course we'll have lawyers involved, we'll have experts involved. They're not asking you to approve anything other than just that we contact them and start the process with them.
Mayor Tim Barker said he would like the project to go ahead. "He's going to report information, because there's a lot of information tonight," Barker said. "But I believe Mr. Pace has been involved in this before and has a good understanding of it. I would like this to continue. As Mr. Pace says, we don't have to do anything. But I think it's something we all need to look at.
The council voted unanimously, in the absence of Councilwoman Alice Heard-Roberts, to let Pace enter into discussions with the developer.