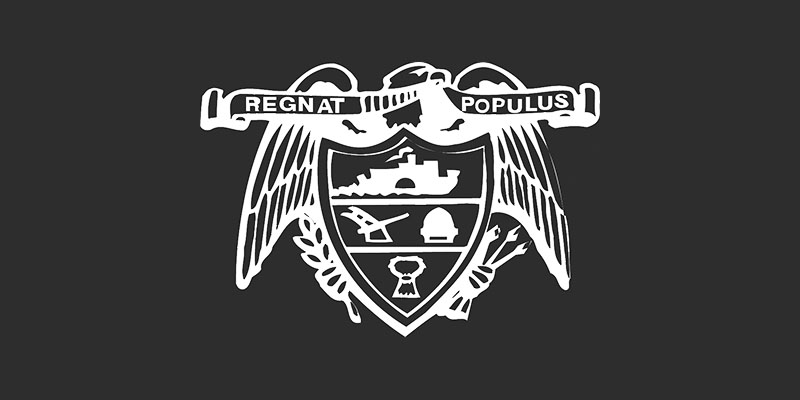 EDITORIAL NWA: What's going on …
People who think about recycling think about it a lot.
Collecting materials is the easy part; figuring out how to recycle it is a constant quest as the materials market evolves.
The rest of us? We are not as wasteful a society as before. If a recycling option is practical, a good number of people will make the most productive and sustainable choice. But add a sticking point or two to make recycling even more difficult and it's easy to see the level of engagement drop.
For most of us in Northwest Arkansas, recycling is some sort of curbside pickup of a few items, whether it's plastic or some kind of fiber, like paper or cardboard. Glass recycling continues. There is even recycling of expanded polystyrene (often referred to by the brand name Styrofoam) at Rogers.
Go further and the people involved in recycling start making circular statements – not in the vein of logic, but in terms of the economic system.
As simple and familiar as recycling may sound – the idea of ​​finding a new use for something that would otherwise be wasted is practically old school – doing it on a large scale quickly gets complicated. But advocates say it's essential for Northwest Arkansas to act on building a "circular economy" that makes the most of the products already out there by finding new ways to use them again, again and again. .
Think of it like the energy we all consume: not creating circular systems is like relying solely on coal to power our homes and appliances. But what if our so-called waste streams look more like wind or solar power, continually creating "new" resources that are used creatively?
A circular economy basically applies the common sense that our grandparents used to live: in it, the value of products and resources is maintained for as long as possible. "Don't waste, don't want," to recycle a phrase popular in the 1800s when replacing an item wasn't as easy as a quick trip to Walmart or Target.
For too long, most American communities have taken the "linear" path, centered on systems that assume that consumption is simply a three-step process – acquire, use, and discard – and that such an approach is only the lifestyle. Despite what communities and regions did in the 1970s and 1980s and before, landfill-based consumption is horrendous for the environment and promotes wasteful attitudes that have no long-lasting benefit. term and, indeed, create long term headaches.
The recent discussion sparked by the Northwest Arkansas Council, a private nonprofit, focuses on whether this region – primarily Benton, Washington, and Madison counties – can harness its technological and entrepreneurial capabilities to transform programs. recycling facilities into a true circular economy that uses discarded materials. and turns them into new products, preferably all within reasonable proximity. No more shipments of recyclable materials to China (which does not seem to want any more anyway). Then there is the interesting idea that the United States should solve the problems it creates on its own.
The Northwest Arkansas Council, funded by the Walmart Foundation, hired a group called The Sustainability Consortium to assess our region's recycling efforts and make recommendations on how to improve what is affectionately known as the "circular economy." ".
It's not a report that everyone in Northwest Arkansas is likely to read, although it is definitely an interesting read for anyone who wants to understand the state of recycling in the region. See "Building a Circular Economy in Northwest Arkansas at https://nwacouncil.org/research-reports-2/.
The report suggests that there are already many programs and interested parties already involved in recycling. It is a force to be built on. It can also be a challenge. Whenever talks turn to regional solutions in Northwest Arkansas, the fact that there are 35 cities, two solid waste districts, and hundreds of private companies involved also means that there are has territories to defend.
The big obstacle to improving Northwest Arkansas' circular economy won't be a lack of knowledge and a lack of resources or funding, at least compared to much of the rest of the state. . No, what separates the region from a stronger approach is better cooperation between the many separate entities involved in labor, the business community and, ultimately, consumers.
The report aptly acknowledges a good track record of regional efforts such as the development of the Northwest Arkansas National Airport, the Benton-Washington Regional Public Water Authority, and the Razorback Greenway trail system. At least for some of these regional successes, it is perhaps easy today to forget how hard the work was to bring these projects to fruition. They had been in the works for decades.
But no one is suggesting that this effort will be a quick fix. The report recommended that the Northwest Arkansas Council hire a regional program manager who will become more or less the expert on all components of a circular economy in the tri-county area. Reducing the friction points as well as developing circular economy entrepreneurs capable of starting new businesses from the recyclables generated here and perhaps slightly beyond the region could put Northwest Arkansas in charge of its fate.
"We have to find a new balance between prosperity and preservation of the environment, but we still have a long way to go, because currently only 8.6% of economic activity in the world is circular," said Olga Algayerova, speaking earlier this year at a session of the United States Economic Commission for Europe. She is the executive director of the commission.
So, yes, it is a global problem, but the solution will not be. Local support for regional solutions will be essential, and this will likely happen when political leaders recognize that this is what the public wants and what the region needs.
"Political will, investment and regional coordination among municipal, corporate and academic stakeholders, combined with a little imagination, are all that is needed," says the Consortium for Sustainability report.
See, that's all.
No more news
What's the point?
The future of Northwest Arkansas will require an increased recycling effort.