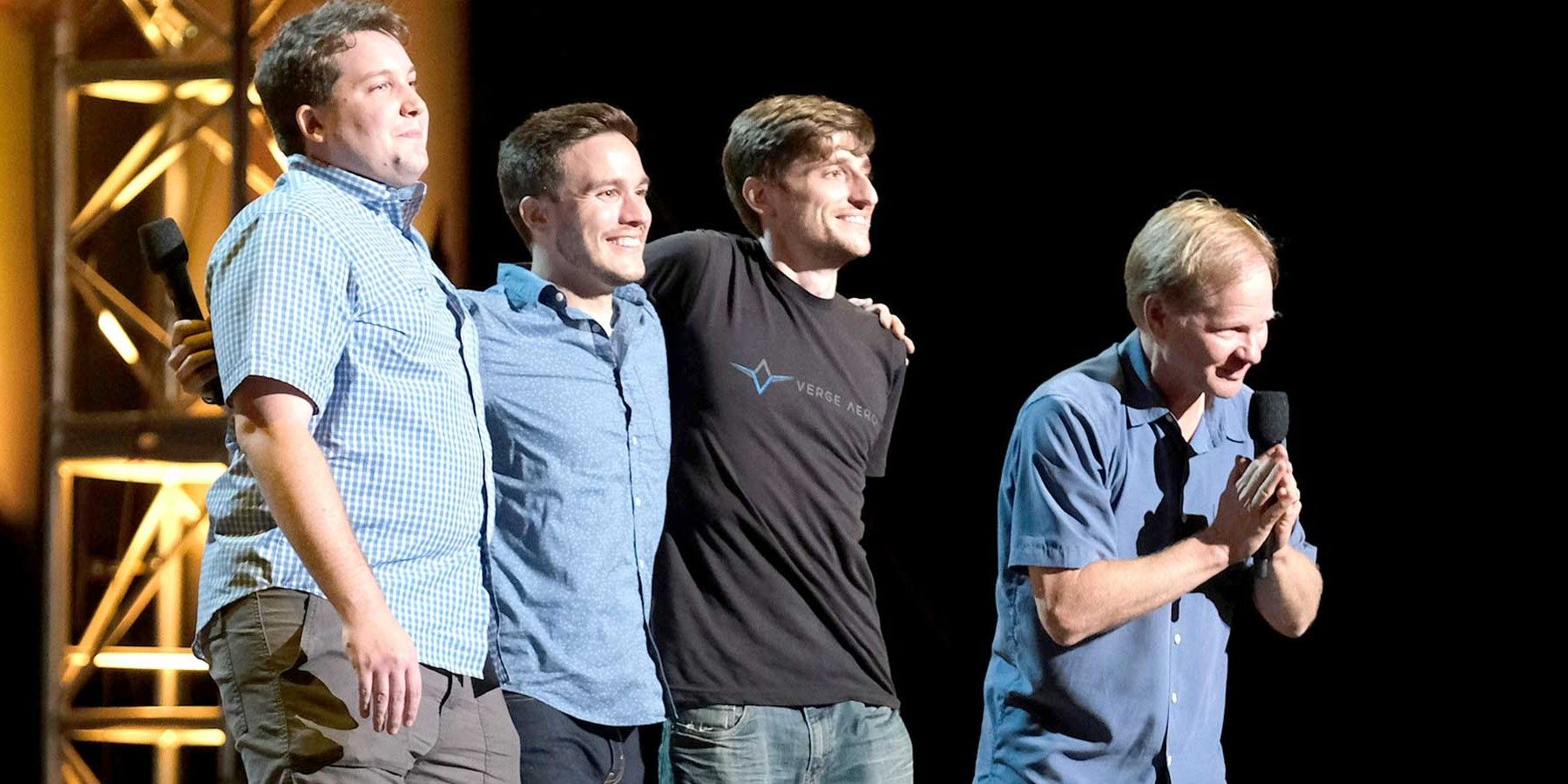 Fans think Verge Aero didn't deserve the Golden Buzzer
Verge Aero won America's Got Talent: Extreme's inaugural Golden Buzzer. However, some viewers were less impressed with their drone light show.
Fans enjoyed episodes one and two of America's Got Talent: Extreme and Verge Aero won the first Golden Buzzer, but some viewers disagreed with the judge's decision. America's Got Talent released 16 seasons and created many spinoffs for other countries or former winners. This year they released a spin-off with a new twist. America's Got Talent: Extreme is dedicated to competitors who like to perform extreme stunts. AGT: Extreme will release two episodes a week for four weeks, for talented contestants competing to win half a million dollars.
Judges and viewers watched with excitement as they expected to see the contestants perform crazy and extreme stunts. There were over eight performances on the first night, and many of them blew viewers away. Aaron Wheelz performed extreme wheelchair stunts. Other contestants, like Jenna Bandy (who tried to throw a soccer ball into a basketball hoop) were less exciting. While Verge Aero is a unique group with distinctive talent that earned a Golden Buzzer, some viewers think this group didn't deserve it.
Related: AGT: Nikki Bella Admits Judging Simon Cowell Was Very Intimidating
Verge Aero is a group of engineers who create light shows with drones. Simon Cowell instantly rolled his eyes, and it seems most viewers had similar reactions to their extreme talent. However, Simon quickly changed his mind after watching the four men fly 160 drones up to 30-story buildings, like Coldplay's. "A Sky Full of Stars" play. Throughout the performance, the drones created outlines of stars, America and the AGT logo. America's Got Talent Judge Simon admitted finding drones "irritating," but Verge Aero changed his mind and he awarded them the Golden Buzzer.
However, some viewers were less impressed with this stunt. twitter user @sadcow1313 declared, "Educate me @AGT what is EXTREME about programming drones to fly in a pattern and change color?" Other reviewers were also critical, and one echoed the general criticism in not seeing how radical writing a computer program for drones was, even though they thought that was impressive. Unfortunately, Verge Aero didn't change everyone's mind.
In the end, it seems like it takes a lot of skill, practice, and dedication to complete the performance. The drone's light show was a close replica of a firework display. There is no doubt that it would be an exceptional addition to any celebration. Fans and critics can't wait to see what Verge Aero has in store for the future America's Got Talent: Extreme episodes.
Next: AGT: Nightbirde dies at 31 after battle with cancer
Source: @AGT/Twitter
90 Day Fiancé: Varya feels 'like a rock star' after debuting new makeover
About the Author