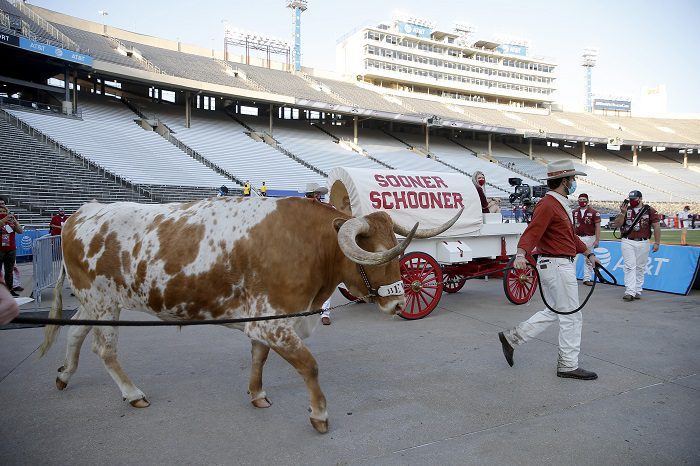 Greg Sankey says Oklahoma and Texas unlikely to join SEC in 2023
There is still some uncertainty as to when Oklahoma and Texas will officially leave the Big 12 for the SEC. Both universities continue to insist that they will remain in the Big 12 for the 2024-25 sports seasons, but speculation continues that both may want to leave sooner than that.
But, SEC Commissioner Greg Sankey's Saturday night comments to The Athletic's Sam Kahn suggest the two will stay in the Big 12 at least until the 2023-24 sports year.
Sankey said that while future matchups between Oklahoma and Georgia have been called off, the fact that Alabama and Texas are still set to play in a non-conference game next year is telling and should imply that the 'OU and Texas will be in the Big 12 next year.
The more time passes, the more Sankey will be right on this point, because college football schedules are set years in advance and even though Oklahoma and Texas have bolted for next season, Texas should integrate the Alabama into its SEC schedule and finding another opponent to fill a non-conference opening. It's never easy, although it's probably doable, because some programs will take a hefty check to go and get beaten by the Longhorns.
That being said, we know that Cincinnati, UCF, BYU and Houston are coming up next year, which means at least a 14-team season in the Big 12, before it shrinks to 12. Texas and the Do Oklahoma really want to deal with it? awkward overlay?
They may not have a choice in the matter, unless they want to pay the tens of millions of dollars in buyouts to leave sooner.
So Sankey's logic is sound, however, I still wouldn't trust him or the rest of the SEC as far as I can throw them away.