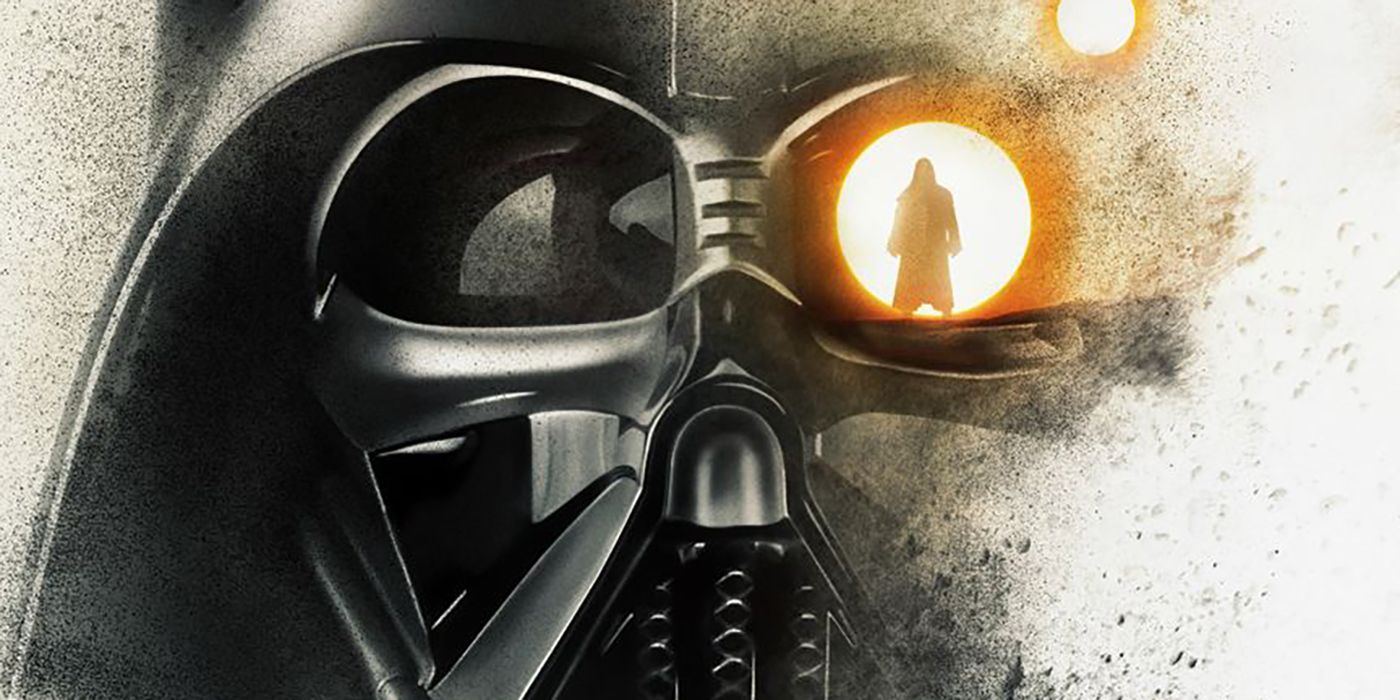 How Four Men Brought Obi-Wan Kenobi's Darth Vader to Life
Darth Vader made his triumphant return to the star wars universe on the Disney+ limited series Obi Wan Kenobi, with Anakin Skywalker prequel actor Hayden Christensen returning to reprise the role of the fallen Jedi's alter ego. However, Christensen wasn't the only person to play Vader on the show, with the role consisting of the performances of four different individuals.
The four individuals were Christensen, Dmitrious Bistrevsky, Tom O'Connell and the legendary James Earl Jones, who all worked together to recreate the role of Darth Vader, bringing to the screen the most powerful and terrifying version of the character to this day. But what did each do, and how did they all individually contribute to making what many consider the highlight of the Disney+ series?
RELATED: Obi-Wan Kenobi Part VI Features a Costume Inspired by a Fan-Favorite Collectible
The character of Darth Vader has a history of being played by multiple actors, dating back to the first star wars film in 1977. British actor and bodybuilder David Prowse was originally cast as Vader due to his height, standing 6ft 6in. He portrayed all of Vader's scenes on set, also voicing the character. However, in post-production, his voice was replaced by American stage actor James Earl Jones, becoming one of the most iconic voices in film history. Another actor was then added to the mix, in Star Wars: Episode VI – Return of the Jedi (1983), where the unmasked Vader is played by Sebastian Shaw.
It's become almost a tradition for Vader to be played by multiple people, mostly due to the combined importance of his voice and physique. It would be very difficult for an actor to do whatever it takes to create such a towering villain. And Obi Wan Kenobi is no different. So who plays Darth Vader in the series? Well, audiences knew Hayden Christensen would return as Anakin Skywalker/Darth Vader, which he last played in 2005. Star Wars: Episode III – Revenge of the Sith. Still, how much Christensen would make has been hotly debated by fans, but now thanks to Instagram account of Dmitrious Bistrevskywe finally have an answer.
For starters, it's clear that Hayden Christensen plays Anakin in scenes where Vader is unmasked, or in flashbacks such as the practice duel between a young Anakin and Obi-Wan in Part V. The rest of the physical performance of Darth Vader in the costume consists of Christensen, Dmitrious Bistrevsky and Tom O'Connell. Bistrevsky is a Ukrainian-born American actor and circus performer who, in response to questions on an Instagram post, said, "Hayden and I both act in the Darth Vader scenes, we bring the character and the emotions ." Bistrevsky goes on to say that due to his 6-foot-7 height, Vader's full-body photos are him too.
RELATED: Obi-Wan Kenobi Reveals Why Anakin's Training as a Jedi Was a Mistake
In that same article, Bistrevsky reveals that actor and stuntman Tom O'Connell, "specializes in fights", such as the lightsaber battle between Vader and Obi-Wan in Part VI, which O'Connell has confirmed. 'she was him in another Instagram post. The three actors combined create an incredible Darth Vader, with Bistrevsky saying, "It's me, it's Hayden, it's Tom. We're a symbiosis. We've all contributed our strengths to create the best portrayal of the character." And that's true. They certainly did. But what about the fourth man?
James Earl Jones' voice is instantly recognizable, and while it was assumed he would return to voice Darth Vader, which he did in Rogue One: A Star Wars Story in 2016, there was no confirmation until the third episode of the series which featured his credit. However, while the voice is certainly the voice of James Earl Jones, it is possible that he did not record new lines for the series, as eagle-eyed fans noticed in the credits "Services voice conversion tools provided by Respeecher".
RELATED: Anakin Skywalker's Tragedy is Enhanced by an Iconic Darth Vader Phrase
Respeecher is a computer programming company specializing in voice cloning, previously providing the voice of Mark Hamill's Luke Skywalker in Boba Fett's Book (2021-2022). There are several possibilities here, maybe Respeecher just enhanced Jones' recorded lines, making him look younger, or the more likely option is that someone else recorded the lines (maybe- being Hayden Christensen), and then Respeecher modified them to sound like the classic Darth Vader voice.
So James Earl Jones may have had very little involvement in the process, merely giving permission for his voice to be copied. While that might be a bummer for some fans, it's understandable considering he's 91 years old. Overall, each performer contributed significantly to Darth Vader's role in Obi Wan Kenobi, whether it's the deft fight scenes, his commanding presence, or his iconic voice. Darth Vader is truly one of cinema's greatest villains, and the four men mentioned above helped him take the leap to not only become cinema's greatest villain, but television as well.
Obi-Wan Kenobi is available to stream on Disney+.