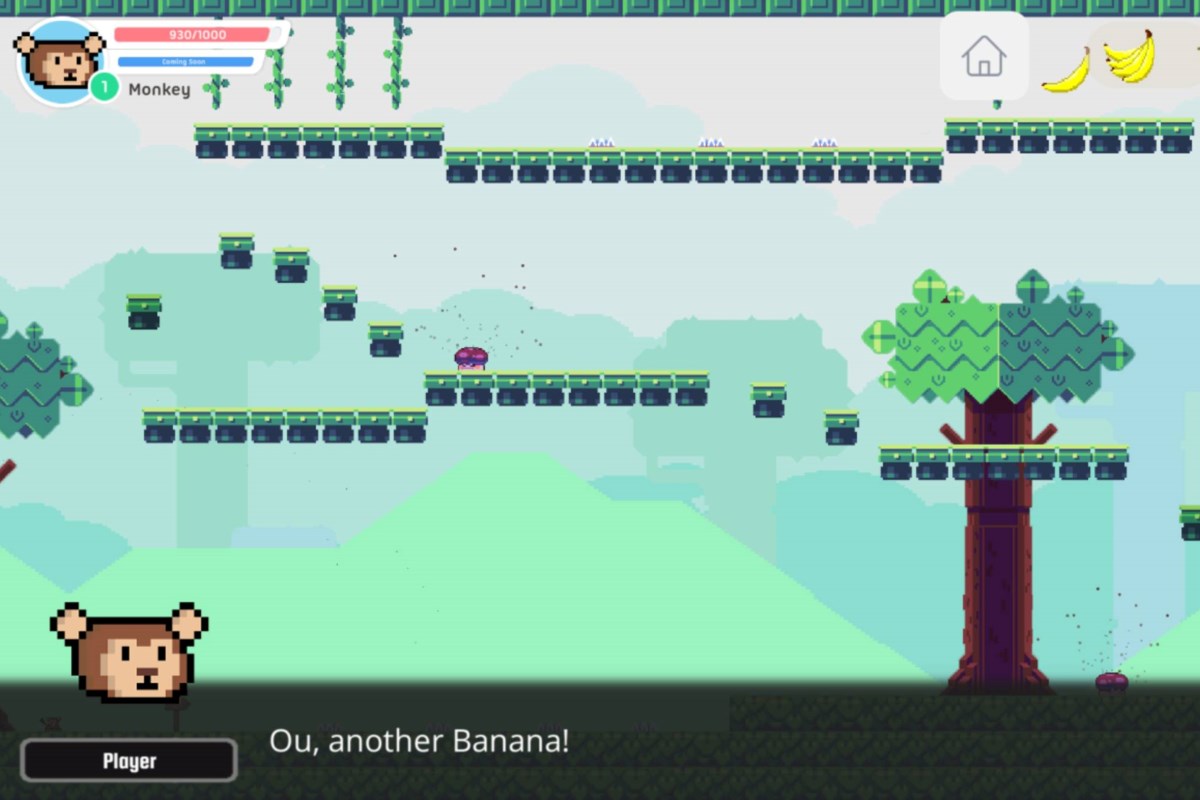 Jobs of the Future: Creativity Meets Technical Competence in Game Design
Some of Joshua Vaters fondest childhood memories are playing video games at home in Sudbury with his grandmother.
The digital hobby was always part of his life growing up, and when it came time to decide on a future career, he had game design in his sights.
"I always wanted to take game design, right from the start," Vaters said.
"Video games have always made me very happy, so I've always wanted to make games for others to feel the same way."
But by the time he was ready to attend college, the only program available was offered by a school in Toronto.
With a young daughter to support, it was simply not possible to enroll in a program four hours away, upsetting his family so he could achieve his dream, Vaters said. Instead, he went to work.
Vaters trained as a professional rubber liner and conveyor belting technician, developing a niche skill set over the past decade that has put him in demand at the city's mine sites and aggregate pits.
But that all changed last summer when he received an email from Cambrian College announcing its brand new game design program.
He immediately saw a chance to re-seize the opportunity that had eluded him so many years before.
"I was, like, 'This is it; It's time. I can't live my life (thinking) 'What if?' So I have to try.'"
Vaters is now part of the inaugural cohort of the college's game design program, which began in September 2021.
Throughout the four-semester course, students learn game design theory, game creation, application, and production, and the use of augmented reality (AR) and virtual reality ( VR).
Thirty-five students signed up for its first class, a solid response to a new course, said program coordinator Aaron Langille, an experienced computer programmer and lifelong video game lover.
Many students are drawn to the program because it's just plain fun, he noted.
But in an industry that, in 2021, generated approximately $4.3 billion in Canadavideo game design is also attracting attention for the vast possibilities it offers.
"I don't have to work hard to sell people the idea of ​​game design," Langille said.
"It's something that's starting to come so natural to people because there's been such a shift not only in the size of the gaming industry, but also in the perception of gaming as an actually worthwhile thing to do. ."
Want to read more economic news from the North? Subscribe to our newsletter.
Although many students may dream of designing their own Minecraft or Call of Duty, the game design principles they learn in the program can easily be applied elsewhere, Langille said. This includes the non-digital predecessor of video games: board games.
Gamification – inserting game-like aspects into other apps – is a big trend in the corporate world right now, with many companies employing game-playing tactics to make information or services more engaging to users. .
"How do we engage people? How do we keep their interest? How do we tell interesting stories about things that might not be intrinsically interesting? said Langille.
"All of these skills, we try to do our best in game design courses to say that you can also use them in these cases as well."
An example might be a corporate incentive program that encourages employees to meet their productivity quotas, he noted. Another is education; if an organization turns learning new information into a game, it instantly becomes more exciting and engaging.
Colleges, industry and other employers are also using virtual reality and augmented reality in their training modules to provide learners with a simulation of scenarios they may encounter in their work.
For example, a common core student could put on goggles and be immersed in a virtual reality tour of an operating mine before even setting foot underground.
All of this advanced technology requires someone to design it, build it, and implement it.
"Gaming sits at the intersection of so many types of media, so many creative-based endeavors, and so many technical endeavors, that it's impossible not to learn transferable skills while you're learning the game design," Langille said.
"So I'd like to think that we're opening a world of doors for our students. Even if they only think about game design, there are so many places they could go after they finish."
Sudbury is already home to a small, budding community of designers working in the industry, and Langille predicts it will continue to grow in the years to come.
As punctuated by the COVID-19 pandemic, geographic location is no longer a barrier to working in many industries, including game design.
He believes it is entirely possible for designers in Sudbury, or elsewhere in Northern Ontario, to collaborate with counterparts all over the world.
"I think Northern Ontario is ready, and I think it will be great to start seeing students coming from all over to be a part of it," Langille said.
"There's no reason we shouldn't be a point of interest for people in Toronto who also want to get in touch with us. We have ideas as good as anyone else's; there is no question. I see it from my students and I see it from the people I meet.
Joshua Vaters still has a year to go before he is ready to enter the industry, but the journey so far has been eye-opening.
Although he was a video game enthusiast, he hadn't done much programming, and he said it was a welcome challenge to balance the creative and coding aspects of the job.
Last summer, he gained first-hand experience in both after landing a coveted job with NORCATworking with the technical team of the innovation center on various projects, including the design of a virtual reality program aimed at training new electricians in fire safety.
After graduating, he hopes to find work with a local company where he can continue to hone his skills in the industry that has fascinated him all his life.
When asked if it was worth making such a big change in his life, there is no hesitation.
"Oh, definitely," Vaters said. "I'm so much happier and really enjoying it. It's really good."