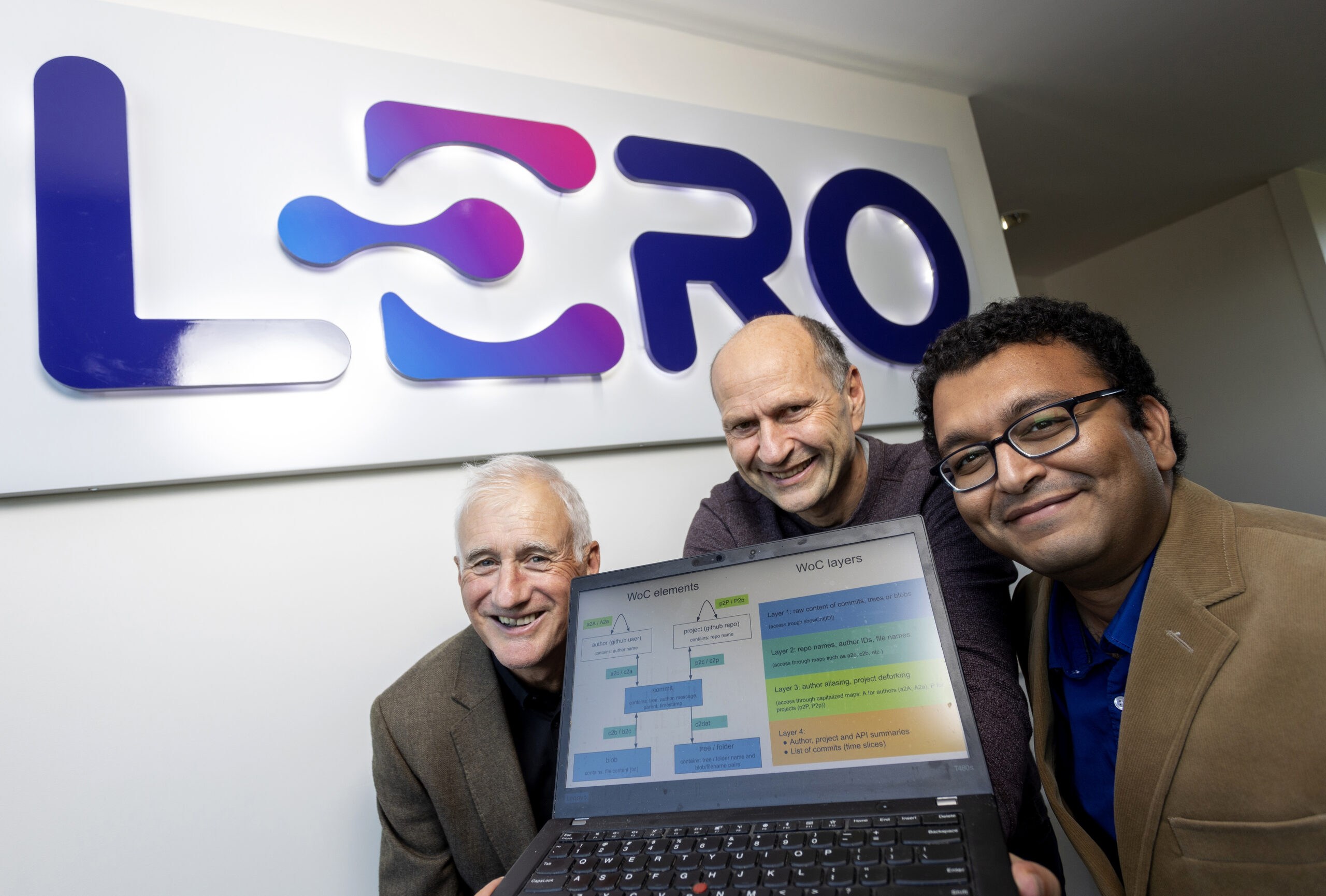 Limerick hosts the World of Code Hackathon challenge
SOME of the world's top software engineering researchers are in Limerick this weekend for the World of Code Hackathon at Lero, the Science Foundation Ireland software research center at the University of Limerick.
According to Lero's director, Professor Brian Fitzgerald the World of Code is the world's largest software codebase with contributions from over 50 million developers.
"Lero is delighted to have been chosen to host this hackathon on Le Monde du Code, a first in Europe. This is a great opportunity for our students to showcase their abilities on the world stage," he explained.
Both days hackathon is a sprint-like design event where experts from the computer programming world collaborate intensively on software projects with the goal of creating a working software prototype at the end of the event.
Dr. Tapajit Dey, postdoctoral researcher at Lero and former student of Dr. Audris Mockus, creator of World of Code, was instrumental in organizing the hackathon at Lero.
Dr Mockus, who works at Meta and is a professor of computational archeology and evidence engineering in the Department of Electrical Engineering and Computer Science at the University of Tennessee, USA, is a well-known figure in the field. of software engineering research for his seminal work working on open source software.
He studies the culture and behavior of software developers through the recovery, documentation and analysis of digital remains, which reflect collective and individual activity.
Delegates will also participate in the annual "mining challenge" competition organized by the Mining Software Repositories conference, a well-known conference in the world of software engineering.
Several projects from previous World of Code Hackathons have resulted in the publication of academic papers at prestigious conferences around the world.