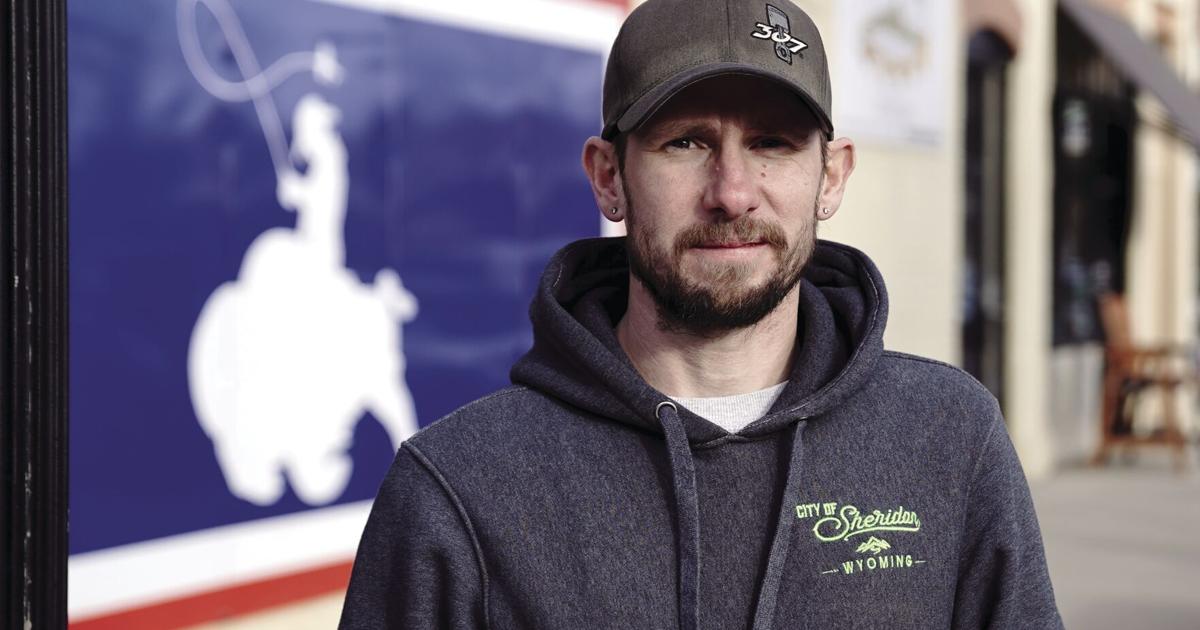 New app provides city's public art archive | A&E
SHERIDAN — Every day, shoppers in downtown Sheridan walk past dozens of statues and maybe even pose for photos with them.
But even longtime Sheridanites may not realize just how much art there is in the community, said Trai Bryant, the city's street maintenance supervisor. He certainly didn't until he started working on a side project for the city last summer.
Until I started this project, I didn't even realize we had that many," Bryant said. "Even people who have lived here a long time might not know that some of these things are here."
That's why Bryant, with a passion for software and computer programming, developed an app currently known as "Beautifully Historic Sheridan." When complete, the app will provide users with an archive of public art in the city and a map of where to find it. The app will also provide information about each piece and its artist.
"We are so privileged to have driven, imaginative people like Trai," said Sheridan Town Administrator Stuart McRae. "What Trai is putting in place will create a greater appreciation for the amount and variety of art we have in Sheridan. Sheridan is fortunate to have so many people who continue to invest in this great city, and the app Trai is developing allows people to participate on a larger scale.
Bryant creates the app with the help of Google AppSheet, a program used to build apps that collect large amounts of data. Originally, Bryant used AppSheet to track the city's fleet of vehicles, but he quickly saw the potential for other uses for the program.
"We started talking about other things we could do with it, and the statues were something we were all excited about," Bryant said.
To date, the beta version of the app, which is available for free download through Google Play, includes a list and map of about 60 statues, Bryant said. He expects to add 50 more before the project is complete.
However, the project has evolved to include more than public art, Bryant said. The app also provides information on other places of interest, including local museums and libraries. At McRae's suggestion, the app also includes a tab called "Historic Sheridan" featuring old photos of the town.
The idea, McRae said, is to follow the map to the locations where the historic photos were taken and see how much the city has changed over the years – "a kind of portable time machine of Main Street on everyone's phone," McRae said.
To date, Bryant has uploaded just eight historic photos — of places like the Sheridan Inn and City Hall — but he's working with local museums and the Sheridan County Fulmer Public Library to get more.
Bryant hopes to have all of the information entered into the app by the start of the tourist season this summer. Once complete, the app will be available for download on Google Play and through Apple's App Store, he said.
Currently, the beta version of "Beautifully Historic Sheridan" is available for download on Google Play. Google Play collects data on how users use the app and shares this data with Bryant to help improve the app. Users are therefore encouraged to download and try it, Bryant said.