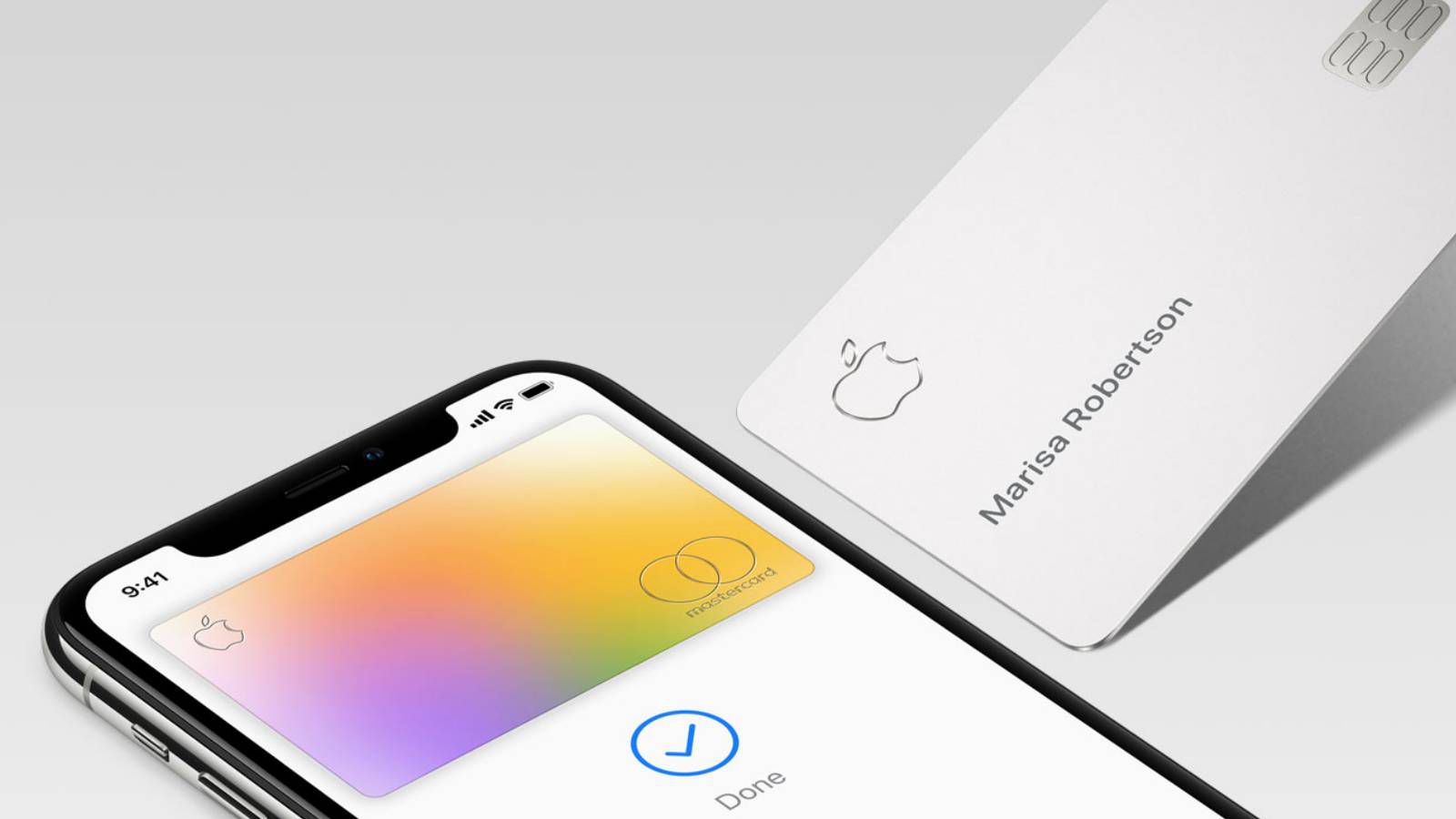 New Apple Card customers can get 6% Cash A Day on Apple purchases in March
Apple is offering new Apple Card customers 6% daily cash back for purchases made from Apple during the month of March.
The new promotion is somewhat limited in scope, as it is only valid for Apple Card users who open an account in March. Typically, customers receive 3% daily cash back for purchases made from Apple. Promotion does not apply to purchases made through the ‌Apple Card‌ monthly installment program, carrier financing plans, iPhone Upgrade Program, App Store purchases, or Apple subscriptions such as Apple One.
To apply for the ‌Apple Card‌, open the Wallet app on an ‌iPhone‌, tap the plus button in the upper right corner, select ‌Apple Card‌, and follow the on-screen steps. Apple also offers an online application form.
The application process only takes a few minutes and, if approved, a virtual ‌‌Apple Card‌‌ will be immediately available for purchases. A physical titanium ‌Apple Card‌ can also be requested through the Wallet app for use at retail stores that do not accept contactless payments.
Key features of ‌Apple Card‌ include color-coded expense summaries, no fees, and typically up to 3% cash back on purchases, paid daily. The card remains limited to the United States, but there have been some hints pointing to international expansion in the future.
Related stories
Vivo joins Android brands looking to compete with Apple Card
Chinese smartphone maker Vivo appears to be preparing "VivoCard" as an Apple Card rival, following similar moves by Apple rivals Google, Samsung, Huawei and Oppo. According to Chinese trademark filings from late last month seen by DroidMaze, Vivo is attempting to register a "VivoCard" trademark. The brand is registered in international classifications, which means that the company hopes to use…
Apple shares details on how the Apple Card family works
Apple showcased the new Apple Card Family feature at its April event, unveiling the new feature that will allow two people to share an Apple Card and build credit together and will also allow children to use a family Apple Card for purchases. Ahead of the launch of the Apple Card family, Apple shared some details about how it works in a new support document. For joint account holders, each…
Apple Acquires UK Banking Startup In Potential Lead In International Apple Card Launch
Apple has acquired Credit Kudos, a British open banking startup that seeks to help lenders make better decisions (via The Block). Credit Kudos offers insights and scores based on loan applications drawn from bank transaction and loan outcome data from the UK's open banking framework. The company's API offers lenders a way to get faster, automated loan decision-making with reduced…
Some Customers Experienced Issues Pre-Ordering iPhone 13 With Apple Card [Updated]
iPhone 13 and iPhone 13 Pro pre-orders began today, and while many customers successfully completed their pre-orders, some encountered issues when attempting to complete their purchase with an Apple Card or Apple Pay. Some customers took to Twitter to express their frustration with the pre-order process, sharing screenshots of errors they received, such as "there was…
Some Apple Card customers can't make in-store purchases for the second day in a row [Resolved]
A partial Apple Card outage affecting some customers' ability to make in-store purchases using their Apple Card with Apple Pay is facing its second consecutive day of issues, according to the system status page. 'Apple. On Monday, Apple said some customers couldn't make in-store purchases with their Apple Card, and two days later the problem persists. These new…
Daily 6% Apple Card payment listings for Apple purchases were wrong, but Apple honors them
A number of Apple Card users were seeing mentions of 6% Daily Cash appear next to some recent Apple purchases yesterday, leading to confusion over whether Apple was running a special promotion to double down the usual 3% reimbursement program. Not all purchases were showing up with the 6% bonus, as some users were only seeing the standard 3% and Apple Card support reps were…
New Apple Card customers can get 5% cash back on Apple purchases
This week through January 31, new Apple Card customers can earn 5% daily cash back for purchases made through Apple compared to the 3% reward typically offered to customers. New Apple Card customers who create an account between December 26 and January 31 will be eligible for 2% higher cash back on iPhone, Apple Watch, Mac, iPad and other purchases when paid in full. Customers will…
Apple card failure persists for several hours [Resolved]
If your Apple Card didn't work today, you're not alone. Apple's credit card is suffering from a widespread outage that has been going on for several hours, according to Apple's system status page. "Users may not be able to manage their Apple Card, make payments, and may not see recent transactions," the page says. Launched in the United States in August 2019, the Apple Card …
popular stories
Anker's latest USB-C docking station brings triple-display support to M1 Macs
While Apple's early M1-based Macs can officially only support one external display, there are ways around the limitation. Anker today launches a new 10-in-1 USB-C docking station that offers just that. The Anker 563 USB-C Docking Station includes two HDMI ports and one DisplayPort port, and it leverages DisplayLink to carry multiple video signals over a single connection. Since this hub…
Apple highlights latest iPhone privacy features in new 'Data Auction' announcement
Apple today shared a new announcement highlighting iPhone privacy features like App Tracking Transparency and Email Privacy Protection, designed to give users more transparency and control. regarding the collection of their personal data. The ad revolves around a young woman named Ellie who finds her personal details being sold at an auction house, with bids placed on her…
Apple Watch Series 8 is rumored to feature a new design with a flat screen
The Apple Watch Series 8 could feature an all-new design with a flat screen, according to the leaker known as "ShrimpApplePro". In his latest video on the Front Page Tech YouTube channel, Jon Prosser highlighted information from ShrimpApplePro that suggests the Apple Watch Series 8 could feature a flat screen in what appears to be a design originally rumored for the Apple Watch. Series 7. …
Sony's new WH-1000XM5 headphones vs. Apple's AirPods Max
Sony released an updated version of its popular noise-cancelling over-ear headphones this week, so we've picked out a pair to compare them to the AirPods Max to see which headphones are better and whether they're worth buying. Sony's $400 WH-1000XM5 over Apple's $549 AirPods Max. Subscribe to the MacRumors YouTube channel for more videos. First off, the AirPods Max win out when it comes to…
Will the iPhone 14 be a disappointment?
With around four months to go before Apple unveils the iPhone 14 lineup, the overwhelming majority of rumors related to new devices have so far focused on the iPhone 14 Pro, rather than the standard iPhone 14. which raises questions about the difference. the iPhone 14 will in fact be derived from its predecessor, the iPhone 13. The iPhone 14 Pro and iPhone 14 Pro Max are expected…
Apple's AR/VR headset nears completion as council gets demo
Apple last week showed off its upcoming AR/VR headset to members of Apple's board of directors, indicating that the device is in an advanced stage of development and could debut in the not-too-distant future, reports Bloomberg. . Apple has also accelerated development of the software that runs on the headset, with that software to be called "RealityOS," or rOS for short. Rendered via designer Ian…