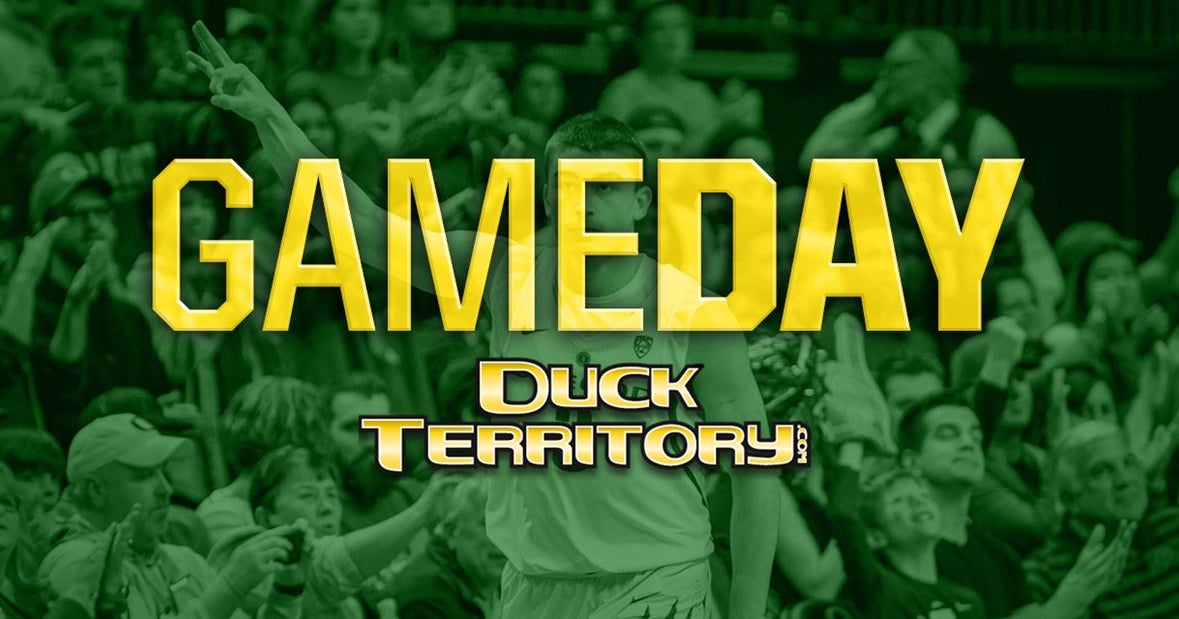 Oregon takes on No. 1 seed Texas A&M in NIT second round
The Oregon Duck men's basketball program heads to Texas State to take on the No. 1 seed Texas A&M Aggies in an early morning game Saturday NIT.
Saturday morning's 9 a.m. PT contest between the unranked Ducks (20-14) and No. 1 Aggies (24-12) has met only once before, and the Ducks have won it 94 -70 on December 11, 1970, in the BlueBonnet Bowl Classic in Houston. 32 years later, both teams will play for a spot in the NIT quarter-finals. Oregon Head Coach Dana Altman is 3-0 against the Aggies in his coaching career.
You can watch the game on ESPN, and Tom Hart and Daymeon Fishback will be on call for the game on ESPN's behalf.
On Saturday, the Ducks will see the return of one of two starters who didn't travel with the rest of the team in their first-round win. Starting center N'Faly Dante made the trip to Texas A&M after missing Tuesday's opener due to illness. It is expected to be available. Will Richardson however did not travel with the team and will not be available for Saturday's game.
Oregon advanced to the second round of the NIT by going on the road on Tuesday and beating No. 4 seed Utah State 83-72 in Logan, Utah. The Aggies also played Tuesday and won 72-62 over Alcorn State.
Then the Texas A&M head coach BuzzWilliams criticized the NCAA Tournament Committee for not selecting the Aggies for the 68 field.
"We were and are completely devastated and heartbroken," Williams said. "Sad is not the right word because it does not fully express all of our emotions."
The Aggies have appeared in the SEC Championship Game and have won eight of their last 10 games before playing in the NIT.
"I wanted to make sure that I looked at all of this with the lens that they do to better understand how what we did this season was not enough. I wanted that understanding so that I could have an explanation for our players, their parents and coaches and being responsible for my relationship with each of them," Williams explained.
"After studying all of this non-stop the last two days and looking at it from every perspective, it defies logic that we're not in the NCAA Tournament."
Both programs expected to compete in the NCAA Tournament earlier this year and now they will face off to keep their seasons alive in the NIT.
Oregon Projected Starters
G – De'Vion Harmon 6ft 2 JR 10.7 ppg, 2.6 rpg, 2.1 apg
G- Jacob Young 6ft 3 SR 12.2 ppg, 3.0 rpg, 3.4 apg
F- Rivaldo Soares JR 6ft 6in 4.7 ppg, 2.6 rpg
F- Quincy Warrior 6ft 8in JR 10.3 ppg, 5.4 rpg
VS- Frank Kepnang 6ft 11 SW 4.8 rpg, 3.1 rpg, 1.2 bpg
Texas A&M projected starters
G- Manny Obaseki 6ft 4in FR 2.8 ppg, 1.6 rpg
G- Tyrece Radford JR 6ft 2in 10.9 ppg, 6.0 rpg, 1.3 spg
G – Wade Taylor IV 6ft FR 8.3 ppg, 1.8 apg, 2.2 apg
G- quenton jackson 6ft 5 SR 14.5 ppg, 3.4 rpg, 1.9 apg
F – Henry Coleman III 6ft 8in SW 11.1 ppg, 6.2 rpg, 1.3 spg