Python trending at first place in the TIOBE index
The TIOBE index for July 2021 has been released and celebrates its 20th anniversary. He ranks programming languages ​​according to their popularity and although his chart seems to suggest that there are some crazy fluctuations, you'll notice that Java and C were the first two languages ​​in 2001 and are still the first two in 2021.
Preface to his commentary on this month's ranking, Paul Jansen, CEO of TIOBE Software, explains that the first index of the TIOBE programming community was published, in 2001, as follows:
a personal hobby project to see which languages ​​were in demand
It's certainly worth celebrating that 20 years later, it's still released every month, allowing us to discern some interesting trends and changes in the programming landscape. Not only is it fun to watch, but it correlates quite well with other indicators of the language's popularity and therefore has reasonable face validity.
Over the past few months, the focus of the TIOBE Index has been the inexorable rise of Python. In Python Set To Be Top Language, reporting the TIOBE Index from June 2019, Mike James commented:
The TIOBE index only gives Python 3 or 4 years to leave C and Java in the dust and claim the top spot. Considering the amount of legacy code in Java and the specialized nature of C programming, I'm not sure it's that easy, but Python is definitely a phenomenon.
Two years later, Python is already very close to catching up with C, and has already overtaken Java twice, albeit temporarily. Commenting on the latest rankings of C, Java and Python, Jansen writes:
It is interesting to see that these 3 languages ​​are coming closer than ever. The difference between position 1 and position 3 is only 0.67%. This means that the next few months will be exciting. Which language will win this battle? Python appears to have the best chance of going number 1, thanks to its market leadership in the burgeoning field of data mining and artificial intelligence.
Looking at the chart, it's obvious Java and C are taking periodic slides as the overall trend for Python is on the rise. And when you look at the year-over-year changes in the table below, C has decreased by almost 5% since last July, Java by almost 4% while Python has increased its share by almost 2%. %.
One thing that stands out from the above list is that from year to year there is no difference in the relative positions of the first 7 languages, highlighting the previously noted phenomenon that it is difficult for new languages ​​to 'increase rapidly in this index. On the other hand, while in 2001 Java as the first language had a rating of 26.5%, today the top rating for C is only 11.62%. This confirms the idea that most programmers are interested in multiple languages. It's also good to see that "old guys" like Fortran and Delphi can still find a place in the top 20.
More information
TIOBE index
Related Articles
Python defined to be the best language
The dance of programming languages
Why do some languages ​​always come out on top?
Fortran returns to the top 20 of the TIOBE index as Objective-C leaves
Delphi on the verge of leaving the Top 20 of the TIOBE index
{loadpoosition registration}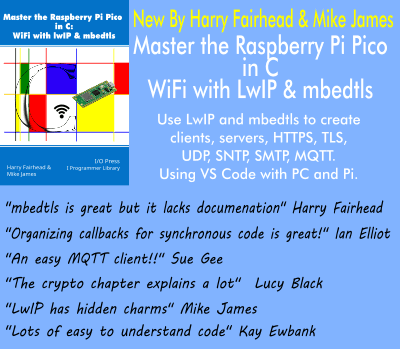 comments
or send your comment to: comments@i-programmer.info