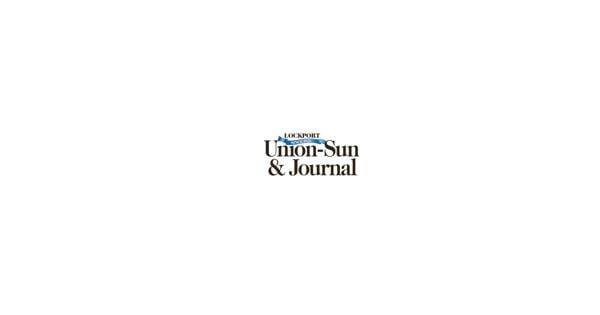 Ridge View Solar developer still working behind the scenes | Local News
According to Kevin Campbell, representative of EDF Renewables, the development of Ridge View Solar Center, a 350 megawatt generation facility proposed on more than 2,000 acres in Hartland, is still in its early stages. The earliest construction could begin is in 2025.
While the project has been on the minds of many townspeople since 2019 — the local group Preserve Our Rural Communities (PORC) quickly sprouted to oppose the project before the pandemic — Campbell said that before it could even begin , there are several permits and studies that the company must obtain, including wetland and archaeological impact studies.
There is also a question as to whether the New York State Energy Research and Development Authority will accept EDF Renewables' current offer for renewable energy tax credits – which would have the effect that NYSERDA would contract with EDF for Ridge View Solar for 20 years, if it liked the price at which EDF would sell the power – or if the company would have to wait another year and reapply. NYSERDA's response to the offers was expected late in the first quarter of 2022, according to Campbell.
The fears, the cheers and the backstory
Meanwhile, in an interview with the Union-Sun & Journal this week, Campbell addressed some of the community criticism of Ridge View Solar Center. The company is looking for farmland to house its solar panels, which has drawn strong objections in some quarters.
Campbell acknowledged that the siting would decommission fertile land, but he claimed that once Ridge View reaches the end of its expected useful life, in about 30 years, land that held solar arrays could be again being used to grow traditional crops.
In addition, he suggested, success stories have been harvested through "agrivoltaics", i.e. farming amidst solar panels. Examples include planting pollinators and raising sheep to graze between solar panels.
Since EDF Renewables got the ball rolling on the Ridge View Solar Center in 2019, its application for state approval to operate a utility falls under the Section 10 review and selection process. However , with the creation of the Section 94 process through the Office of Renewable Energy Siting in 2020 – which critics see as more favorable to energy developers than host communities – EDF Renewables has had the possibility to choose the verification process to continue.
Campbell said this week that EDF Renewables had decided to move to Section 94.
"The earliest we would submit an application would be next year," he said. "There are still a lot of studies to do before filing an application. … (Furthermore) the state has its own guidelines and regulations on siting renewable energy projects, and the city's solar law has its own views on siting and regulating solar projects.
EDF Renewables hopes to find a compromise between state and local standards, according to Campbell.
"In some cases neighbors have come to us with their concerns and we have met with them and discussed the project and found compromises with some hindsight and some visual buffering as well," he said. declared. . "These are the kinds of conversations we would like to have with the people of the town of Hartland about the Ridge View project…and over time, hopefully we can find some compromise and develop a community-friendly project.
What's in it for me?
Campbell also talked about the numbers, that is, projected revenue numbers for local tax jurisdictions and landowners entering into leases with EDF Renewables.
"We estimate that (Ridge View) could bring in about $500 per acre per year in tax revenue equivalent to the county, city and school district," he said. "And we could also have an increase in underlying property taxes. Properties that have an agricultural exemption could lose the exemption and we are responsible for covering this difference.
Campbell said any special district tax, as well as any utility-related property tax increases, would be covered by EDF Renewables, not by landowners.
Additionally, he said, a draft host community benefits plan calls for the company to set aside $500 per megawatt per year, to pay $100 per year for electricity bills for each household in the town of Hartland for a period of 10 years.
"We end up contributing probably $2,000 per acre per year to the local economy," he said.
Campbell said he understood the local mistrust about Ridge View; due to its size, this would result in changes to Hartland.
"This is a significant change for the community. This will impact many people. We are talking about putting solar panels on 2,000 acres of land and many plots of land," he said. "I think it's not necessarily a solar problem. I think it's about change.
Campbell added that EDF Renewables hopes to alleviate some of the inconvenience by providing residents with a place to voice their opinions.
"We cannot say 'yes' to everything, otherwise there would be no project, but we will find compromises," he said. "You'll just have to weigh the ones that make the most sense."