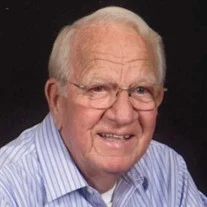 Robert Eugene Blankenship | Free Iredell News
Robert Eugene "Bob" Blankenship87, of Mooresville, North Carolina, passed away on Thursday, November 3, 2022. Bob and his wife Vernell celebrated their 59th wedding anniversary in October.
Born in Charleston, W.Va., he was the son of the late Ira French Blankenship and Essie Mae Morrison. After graduating from Charleston High in 1953, he enlisted in the United States Army, where he served with the 82nd Airborne, based at Fort Bragg. After returning home, he went to West Virginia Tech for barber school. After trying his hand at cutting hair, he decided to enroll at ECPI in Cleveland, Ohio to learn computer programming. He eventually moved to Charlotte to work for JP Stevens, then Duke Power, where he was a computer specialist.
Bob was a classic car enthusiast and he always had a vintage car in his garage. He has restored cars including a 1940 Mercury convertible, a 1950 Ford sedan, a 1969 VW Bug, and a 1946 Ford coupe. He has won an award for at least one of his restoration projects. He enjoyed tinkering with cars and attending auto shows. He spent all day at the annual Food Lion car show at Charlotte Motor Speedway and any other car shows he could find.
Building birdhouses and feeders was another of his hobbies. He liked to sit by the window and watch the birds flock to his creations. He was an avid reader. His favorite books were mysteries and Christian fiction.
He adored his grandson Alec Ingwall, the light of his life. When Alec was very young, Bob would dress up as Santa Claus every Christmas Eve and visit the youngster. He stopped when Alec was old enough to ask why Papaw always disappeared when Santa came around.
Besides Vernell and Alec, he is survived by his daughter and son-in-law, Teresa and Bruce Ingwall of Mooresville; and one sister, Goldie Ellen Blackwell and her husband Richard, of Sun City, Arizona. He also leaves to mourn several beloved nieces and nephews.
He was predeceased by his daughter, Lisa Rochell Blankenship; siblings French Allen Blankenship and Charles William Blankenship, twin brother, Thomas Wesley Blankenship; Elizabeth Ann Hayes and Nancy Louise Albert.
A visitation will be held Saturday, December 17, 2022, from 10-11 a.m. at the Cavin-Cook Funeral Home & Crematory, Mooresville, NC. A memorial service will follow at 11 a.m. with Pastor Georgianne Hartline officiating.
In lieu of flowers, memorial contributions may be made to Back Creek Church, PO Box 620052, Charlotte, NC 28262 where Bob was a member. Contributions may also be made in his memory to St. Jude Children's Research Hospital, 501 St. Jude Place, Memphis, TN 28105 or to a charity of your choice.
Cavin-Cook Funeral Home & Crematory, Mooresville, serves the Blankenship family. Condolences may be presented to the family at www.cavin-cook.com.