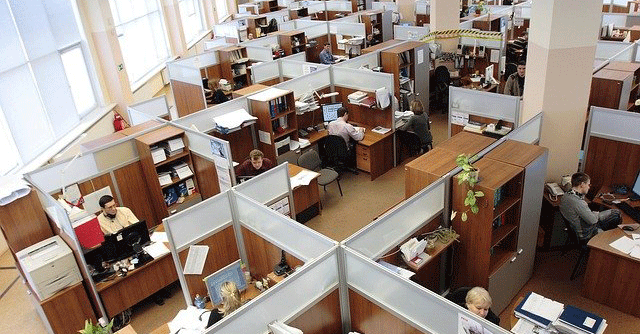 Six of 14 cities for tech jobs in Asia-Pacific are Indian: report
Six of the 14 cities for tech jobs in the Asia-Pacific region are Indian, according to a report by consulting and consultancy firm Cushman and Wakefield. The report also states that the country created more than 500,000 information technology (IT) jobs in the past fiscal year.
Bangalore, with a total of 230,813 tech jobs, is second only to Beijing, which created nearly 438,215 jobs and was ranked among the top tech hubs in the Asia-Pacific region. Bangalore was followed by Chennai (122,003), Delhi (88,144), Mumbai (87,418), Pune (48,720) and Hyderabad (28,805), driven by talent and sustained demand for quality office space from national and multinational companies.
As the report noted, Bengaluru saw the tech sector accounting for an average share of 38-40% in annual leasing, above the national average of 35%. In terms of category, computer network jobs in Bangaluru are indexed at 7,636, computer programming at 213,906, and analytics and data scientist jobs at 9,271.
The consultancy said Hyderabad, home to Microsoft and Facebook, has more than 44 million square feet of office projects under construction nationwide. Hyderabad has created 6,341 jobs in computer networking, 13,736 in computer programming and 8,727 analytical and data science professionals.
Another promising destination, Chennai has also created 25,265 computer network jobs, 57,317 computer programmers and nearly 40,000 data analyst and data scientist jobs, according to the report.
Not just Cushman & Wakefield, data from TeamLease Digital, a specialist recruitment division of TeamLease Services, shared with Tech Circle earlier this month suggests that India's IT-BPM industry is likely to create around 3 lakh jobs by March 2023 as part of the rapid adoption of emerging technologies.
"Overall, we estimate that tech employment in India will grow from 5 million to 10 million over the next few years," said Sunil C, chief operating officer of TeamLease Digital, adding that 1.5 lakh of professionals have recently perfected their skills in digital technologies.
Another report from recruitment firm, Quess IT Staffing, shows that Hyderabad and Bangalore are among the top cities in hiring demand, while hiring requirements for juniors and entry-level workers increase as companies seek to optimize the costs. Vijay Sivaram, CEO, Quess IT Staffing, India sees some of this growth coming from captives, particularly in technology and R&D.
In July this year, US recruiting services company NLB Services pointed out that in fiscal year 2023, at least seven out of 10 IT companies will seek candidates with digital skills in emerging locations, with cities like Thiruvananthapuram, Coimbatore, Cochin. , Chandigarh and Ahmedabad are also developing digital skills thanks to the strong presence of large Tier 1 players, product companies, GICs and startups.
India's IT industry passed the $200 billion revenue mark this fiscal year to hit a record $227 billion, the National Association of Software and Services Companies (Nasscom) said in its report. . 2022 Strategic Review report. The industry has also set an ambitious goal of hitting $350 billion in revenue by fiscal year 2026 with an annual growth rate of 11-14%, the report adds.