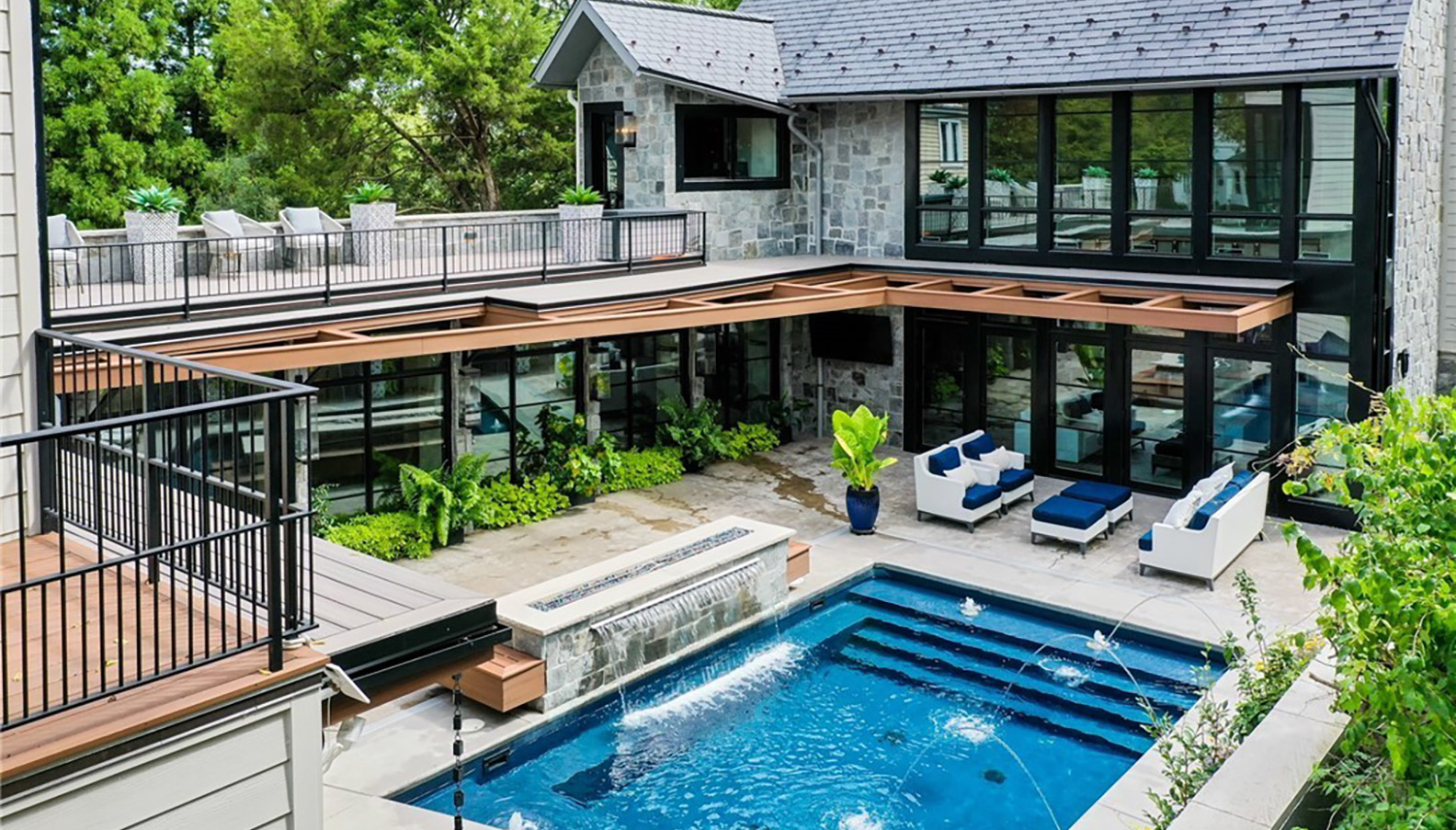 State delegate, local developer lists homes with multimillion-dollar price tags
A pair of seven-figure ads for a local developer and a state delegate went through the same real estate agent.
Pam Diemer of Long & Foster recently listed homes at 113 Libbie Ave. and at 1 Raven Rock Lane for $3.75 million and $2.2 million, respectively.
The 5,000 square foot home on Libbie Avenue, between Grove Avenue and Cary Street Road, is owned by an LLC related to Rob Chesson, a local developer who also owns the Starwood estate at 1 Starwood Lane in Goochland County.
Diemer, who did not mention his clients by name, said Chesson bought Libbie's property to downsize but eventually changed his mind. She said the Starwood estate hasn't sold since it went on sale in 2020 for $3.7 million.
"Libbie's salesman had bought the planning to downsize, but that's not the case," Diemer said. "They decided they weren't ready to downsize."
Diemer had listed the Starwood estate for Chesson. Goochland ownership records show Chesson transferred ownership of Starwood to an LLC in mid-August.
Chesson's RRC5 LLC purchased the Libbie House in June 2021 for $2.5 million. The property was listed by Diemer on September 1 and is valued by the city at $1.25 million.
The LLC lists its office address at 123 Libbie Ave., the former Mango Salon building that is owned by Manakin Holdings LLC of Chesson.
Tucked into a narrow 0.2 acre lot on Libbie, just north of Matoaka Road, the five-bedroom, six-bathroom home was built in 2020 and designed by architect Michael Brown of Staunton.
Totaling five bedrooms and bathrooms with two shower rooms, the modern industrial-style house is designed with stone, wood, glass and concrete facades. The main house, a guest apartment and a connecting walkway between them surround a courtyard with gardens and a swimming pool.
The first floor master suite includes a closet with island, vanities and separate toilet, as well as a soaking tub and power shower. The house also includes three suites, an office area and a balcony on the upper level. Chesson built the third floor, which was unfinished when the house was purchased, Diemer said.
The guest apartment has an elevator, kitchen, living room with gas fireplace, bedroom and bathroom. The property also includes a dog playground and other pet-friendly amenities.
Diemer said she's been showing the listing regularly since it hit the market on Sept. 1. It markets both listings through Long & Foster's recently formed association with Forbes Global Properties, a residential real estate arm of the commercial media company that provides marketing services to select brokerages. for listings of $2 million or more.
"I have a significant level of interest in both properties," Diemer said. "The market is still very strong at this price level.
"Both properties are unique opportunities, Libbie being new (construction) with extraordinary architecture with this modern industrial style, in this neighborhood where everyone wants to be," she said. "The Raven Rock property has this connection to Bud Hyland, the famed Richmond architect."
Located a few miles west off Parham Road, 1 Raven Rock Lane sits on 6.4 acres of wooded lakeside land in the western County neighborhood of Sleepy Hollow. of Henry. The mostly single-level home with a game room on the lower level totals 8,100 square feet with five bedrooms and 5½ bathrooms.
Built in 1978, the mid-century modern style home was designed by Richmond architect Bud Hyland, who apprenticed with famed architect Frank Lloyd Wright. It was recently renovated by Mark Franko Custom Building and architectural firm 3North.
Designed to capture and accentuate the wooded setting and surrounding creek, the home features a great room with a vaulted, wood-beamed ceiling, a floor-to-ceiling brick fireplace, and glass doors leading to a patio and deck to several levels, gardens and a saltwater swimming pool.
The dining room includes a fireplace and a grand piano bay, and the renovated owner's suite includes two sinks and closets. The lower level features a kitchenette, studio with fireplace, and flex space.
Willett and his wife Lydia Pulley bought the home in a 2002 multi-lot sale for $1 million, property records show. Henrico appraised the property this year at $1.3 million.
Willet represents Virginia's 73rd District in the House of Delegates and is vice president of community engagement at consulting firm Merakata Inc. He served as vice president of Impact Makers for 10 years through 2020.
Pulley was most recently senior vice president and assistant general counsel at Verizon, where she worked for 22 years until June, according to a LinkedIn page.
The couple are downsizing and staying in the area, Diemer said.
The house was listed on September 2 and had a contract pending on Wednesday.