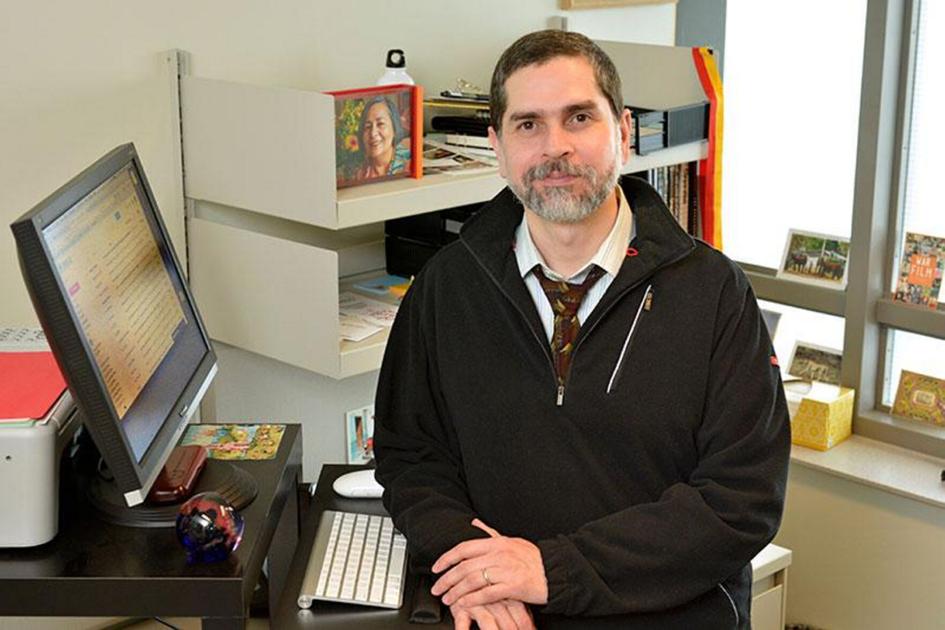 SUNY Oswego Communication Studies Professor Appointed Fulbright Specialist | Education
[ad_1]
OSWEGO – Ongoing work on how companies misuse individuals' personal data has earned SUNY Oswego Communication Studies professor Ulises Mejias a prestigious position as Fulbright Specialist to work on this topic with educators and audiences around the world.
The U.S. Department of State's Office of Educational and Cultural Affairs and World Learning program pairs highly qualified U.S. academics and professionals with host institutions in other countries to share expertise, strengthen institutional ties, and develop their skills, acquire international experience and discover other cultures – – while strengthening the capacities of their host institutions abroad.
This is a multi-year commitment, with Mejias joining the list of specialists from 2021 to 2025.
"As a Fulbright Specialist, I want to help create an interdisciplinary dialogue across global North-South divisions on the impacts of persistent social data mining," said Mejias. "By bringing my research on data and colonialism to host institutions in the public and education sectors, I intend to help them advance their programs and rethink their programs to be more critical, equitable and inclusive."
His work in this area is best known in "The Costs of Connection," co-authored by Nick Couldry of the London School of Economics and Political Science, and published by Stanford University Press.
"Colonialism was a global phenomenon, and what I call data colonialism is also a global phenomenon. So an important part of my job was to travel and present the case abroad, "he noted. "The Fulbright Specialist program seemed like a natural fit as it supports faculty who do this kind of international research and presentation."
Mejias noted that the program cultivates dialogues that benefit everyone involved.
"The program connects the best academics in their field with people seeking the opportunity to learn, providing funds to support travel and knowledge exchange," said Mejias. "It's a way to extend the reach of what I do and for me to speak and learn from my colleagues around the world. "
A look at Mejias' production shows that he has already been heavily involved in sharing this topic with audiences and readers around the world.
In the spring and summer of 2021, Mejias was asked to provide written evidence to the UK Parliament's Communications and Digital Committee on their investigation into freedom of expression online, and his work was mentioned in The Atlantic. , Forbes Advisor and Wired. The BBC Reel series produced a mini documentary on their co-written work.
He presented his work at the University of Cambridge; London School of Economics and Political Science; the ACM Conference on Fairness, Accountability and Transparency (FAccT); Northwestern University Latinx Digital Media Virtual Seminar Series; and the Colonialism and Data Dystopias event, within the framework of the International Seminar on Internet Governance organized by the Comitê Gestor da Internet no Brasil (CGI.BR).
Mejias has given speeches at the Universidade Catolica De Pernambuco in Brazil, at the Sorbonne Paris Nord University / Center for Interdisciplinary Analysis and Research on Media and at the Internet and Society Center in France. With Miriyam Aouragh (University of Westminster), Paula Chakravartty (New York University) and Couldry, he participated in Data as an instrument of coloniality: A panel discussion on digital and data colonialism, organized by the British Alan Turing Institute.
He published the article Alternate Realities and the Logic of Data Colonialism on the blog of the Institute of Network Cultures (Netherlands) and was asked to provide expert advice for a grant application to the Research Council in humanities of Canada. Mejias has been interviewed in podcast episodes for Forum 2000 (Czech Republic), Resist and Reboot by Global Data Justice (Netherlands), The Academic Minute (US), Superconnected Podcast by Tim Arnold (UK) and Cafe Latinx (Northwestern University). He was also interviewed for the Algerian newspaper El Moudjahid (in Arabic, English and French).
He spoke to the activist groups Bangladesh Social Justice Action Research Alliance and Alternatives Canada. "The Costs of Connection" has been reviewed in the European Journal of Communication, Anagramas (a Spanish communications journal) and the Data For Sustainable Development blog.
[ad_2]