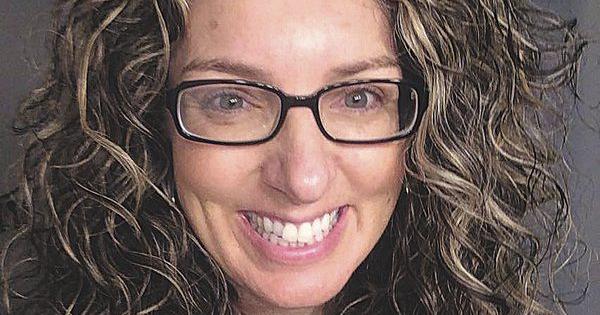 The 5 Qs: Jeana Gockley Shares What's Available at the Joplin Library | Local News
In this weekly column, we ask five questions to a member of the community. Today we are chatting with Jeana Gockley from the Joplin Public Library.
1. The library always seems to have something new and fun. What is the latest offer?
STEM kits, also known as curiosity kits, started out as a way to provide access to some of the kids' department STEM tools during coding breaks. Thanks to a generous donation from the Lemons Charitable Trust, we are able to offer seven kits containing STEM tools, books and activities for elementary age children. Library cardholders ages 7-12 and their families can learn about electronics and circuit building with Snap Circuits, coding and robots with Ozobots, and electronics and inventions with Makey Makeys.
Curiosity Kits can be viewed for three weeks. Only one kit per card is allowed. We have endeavored to include everything a family or group might need to successfully explore these kits, although the Makey Makey Kit requires both an internet connection and a computer or tablet.
2. What other programs and services does the library offer for children and teens?
The Children's Department offers programs and services for children ages 0-12 and their families/guardians. We offer four hours of storytelling per week for families with children from 0 to 5 years old. The children's department also includes a play area with developmentally appropriate toys. In addition, we offer the following monthly programs: LEGO Build-a-thon for ages 2-12, Dog Day Afternoon with therapy dogs for independent readers ages 6-11, Young Artists Club for ages 8-12. 12 and Saturday STEM Club for ages 5-12.
The Teen Department offers programs and services for youth in grades 6-12 and their adults. It houses space for relaxation, work and self-expression, including a teen-only study room with a large dry-erase wall. Throughout the year, teenagers can display drawings (and other two-dimensional works of art) in the space thanks to our "Special Guest Artist" project. We offer a summer volunteer program that simulates a first job experience for teens ages 14-18. Teens can make an appointment with the Teen Services Librarian to learn more about the library's electronic and print resources. We also offer a variety of programs such as Take-Along Activity Kits, Anime Club, Game Night, and a Teen Advisory Group.
3. What programs and services does the library offer for adults?
In addition to our print and digital offerings, the library offers a wide range of services for adults. The library facilities provide meeting rooms and study rooms for the community — no library card is required to use these spaces.
In addition, the library provides community members with Internet access. This access is made available through free Wi-Fi or the use of the library's computer lab.
Another resource the library offers to the community is its makerspace. This space provides community members with access to a 3D printer, laser cutter, digital media conversion tools, a range of computer software, audiovisual equipment and more. The makerspace is used on a first-come, first-served basis, with the exception of use of the laser cutter, which is by appointment only. To visit joplinpubliclibrary.org/makerspace/ for a list of opening hours. Use of the makerspace is free, but users are required to bring their own materials or pay for consumable materials used in their projects.
In addition to these services, the library offers adult programs for all members of the community. The programs offered vary in nature. Adult programs are designed to meet the educational, vocational and recreational needs of community members. Offsite book exchanges, bingo nights, and educational talks from community experts are just a few of the programming resources available at the library. All adult programs are designed for participants aged 18 and over.
4. It is clear that the library has worked hard in recent years to become more connected with the community. Why is this important?
It's wonderful to know that others have noticed our efforts to be more connected. It is a key part of the library's vision and mission. As an organization, we strive to be a welcoming place where learning and connection thrive and lives are enriched. In our daily work, we focus on opening the doors of tomorrow through various opportunities to learn, create, explore and have fun.
It's all for the community. We want the library to be a community hub, a connection point where users feel part of a larger community and have access to the tools they need to improve their lives. Whether it's participating in programs, using library resources, getting help from trained staff, or connecting with others, the ultimate goal is to help our users.
To achieve better connections, we prioritize the goals of service, outreach, awareness, inclusion and enrichment. For example, awareness is key, and staff are realizing the need to step outside the walls of the library to connect with more users. Over the past year, we have participated in many community events: Joplin Area Chamber of Commerce Trade Show, Joplin NALA Read Literacy Takeoff, Health and Benefits Fair Joplin Schools Socials, Joplin Regional Black Expo in East Town Dreams, JOMO Pride Fest and Emancipation Park Days. . We hope to continue our outreach efforts this year.
5. What is the procedure for obtaining a library card?
Interested persons can apply at the library, 1901 E. 20th St., or begin the process online at www.joplinpubliclibrary.org/how-do-i-get-a-library-card/.
In addition to filling out a short form, future library card holders must provide valid photo ID and proof of address (computer-generated mail not older than 30 days). If applicants live within the Joplin city limits, there is no additional charge for a library card, as it was paid for as part of their annual property tax payment. If individuals live outside the Joplin city limits, the library offers several types of incredibly affordable non-resident cards, starting with a three-month card for $12.50.
Jeana Gocley is the director of the Joplin Public Library.