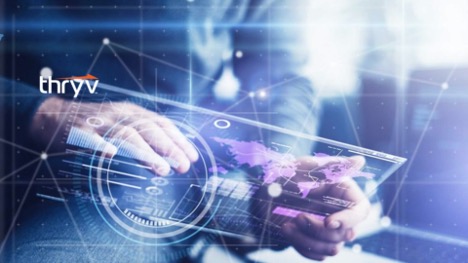 Thryv Supports Small Business Owners By Spearheading New Launchpad America Program
Publication displays: 39
Thryv Holdings, Inc. is a software provider for small business owners and game changer for professionals nationwide. The company recently worked with a number of other industry leaders including Intuit, Mastercard, Roll by ADP and YouMail to create a new program for entrepreneurs called Launchpad America. Learn more about what this program does and why it is so important to Thryv and its CEO Joe Walsh.
What is Launchpad America?
Launchpad America is a website where entrepreneurs and startups can get expert mentorship, special offers, and targeted information on how to launch, grow, and secure their business. From access to products with special offers and tools to mentoring opportunities and guides on starting and running a small business, everything is designed to help visitors optimize both their operations and their income. . Additionally, the focus is on what it means to run a small business in today's uncertain climate.
It is a question which is near and dear to Thryv, and the foundation of all of its software solutions. "As a leading supplier of small businesses that has assisted our customers throughout the pandemic, we recognize that small businesses are the lifeblood of a strong economy and that economic recovery depends on the success of these organizations. We are proud to spearhead this powerful group of small business vendors to create a must-have resource that fuels the dreams of entrepreneurs in the United States, "said Joe Walsh, CEO of Thryv.
The power of post-pandemic resources
As the pandemic exits, small business owners face a number of challenges in getting both their customer base and income back on track. Launchpad America is here to provide business owners with the resources and guidance they need to help them not only adapt, but thrive in the new market. The coalition is proud to help professionals overcome obstacles that could hold them back.
This group was led by Thryv and formed in response to new market trends. According to the US Census Bureau, the number of new business applications is the highest since 2007. It started in the spring of 2020 and has not slowed down as we approach the middle of 2021.
There have been a lot of people who have decided to start their own businesses during the pandemic. Whether it's because they were laid off or because they realized life was too short to postpone any longer, it's a change that could change the very fabric of our economy.
The industry leaders who created Launchpad America know how difficult building the foundation of a business can be. The goal is to meet these challenges and give small business owners short and long term support as they move from one stage to the next. To improve the chances of success for entrepreneurs around the world, creators are ready to tackle problems from every angle possible.
Visitors who take advantage of this program can receive both a Getting Started Guide, provided by the American Small Business Development Centers (SBDCs), as well as a Starter Kit where they can find special offers from program sponsors.
Small business owners can take advantage of a variety of products and resources for almost every aspect of their business. This includes law, finance, credit, payroll, human resources, accounting, cybersecurity, domains, and client management.
How Small Business Solution Providers Come Together to Improve Small Businesses
According to the US Small Business Administration, half of all startups will fail in five years, a number that would shut down any potential entrepreneur. As businesses begin to open again across the country, the solution providers at the heart of Launchpad America are combining their resources to give business owners an edge.
A strong economic recovery means giving professionals a boost, and Thryv knows how far a little help can go. The goal of Launchpad America is to blend the specialties of different groups to establish a single resource for small business owners. Small business owners who have only one idea for their business can learn how to fill out official documents, establish a line of credit, and find tools that will actively contribute to their bottom line, among other things.
Thryv in action: how the company helps professionals in a competitive world
The software provided by Thryv was created with small business owners in mind, and includes everything from payment platforms to intuitive CRMs. When developers look at a problem, they're trying to figure out how it works in the real business environment.
For example, a dog walker can work with five dogs from the same family while still having five separate accounts in their system. This disconnection can cause confusion on many levels and ultimately lead to a decline in customer service. From payment options to data consolidation, Thryv takes the pressure off owners and staff in a number of ways so they can focus on what they do best.
As Thryv looks to the future, the company is committed to tailoring its solutions to small business owners in a number of industries. CEO Joe Walsh's Collaboration with Launchpad is just one initiative among many that focuses on the prospect of helping entrepreneurs move forward. There is no doubt that the competition is fierce these days (and made even more fierce by the number of people getting into the game). Rather than a fight, Thryv helps all small business owners realize their true potential.