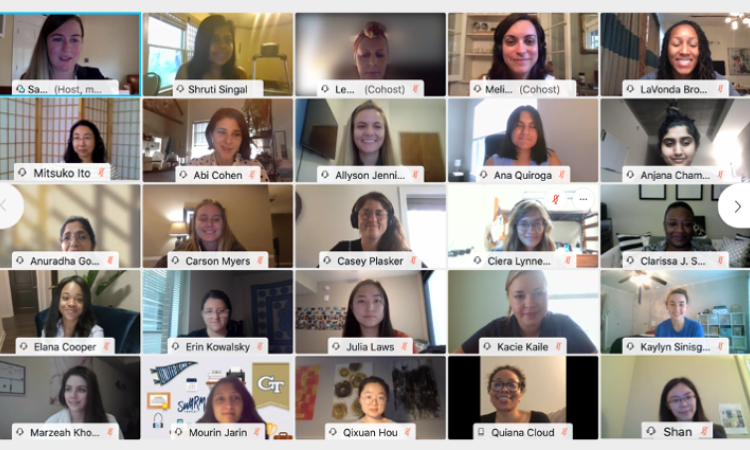 Women Founders Program Expands to Support Each Team with $5,000 Reward
The Frank & Eileen Gift
Last fall, Heffner and Henderson were contacted by Audrey McLoghlin, a graduate of Georgia Tech's H. Milton Stewart School of Industrial and Systems Engineering and founder of a luxury clothing company Frank and Eileen. As part of a COVID project, McLoghlin's company embarked on the months-long process to become B Corps certified. As part of their certification-related social impact initiatives, Frank & Eileen have pledged to donate $10 million over 10 years to women entrepreneurs and groups focused on advancing women's leadership in business. STEM industry.
After meeting Heffner and Henderson, McLoghlin donated $125,000 to the Female Founders program, with the funds going directly to help female entrepreneurs.
Each of the 25 teams in the next cohort will receive $5,000 to explore their customers' needs, research the market for their product or service, or travel to meet potential consumers.
"Frank & Eileen's donation will change the way we can engage with our next cohort," Henderson said. "We continue to support them through education and community building as part of the program, but now we have a new opportunity to expand that support."
In addition to the giveaway, VentureLab will host McLoghlin for its upcoming Female Founders Speaker Series event. March 30.
"We have a vision for the future of this program and hope to continue its growth and expansion with the help of partners like Audrey," Henderson said.